UP CLOSE: Penarth's dawn swimming movement continues to grow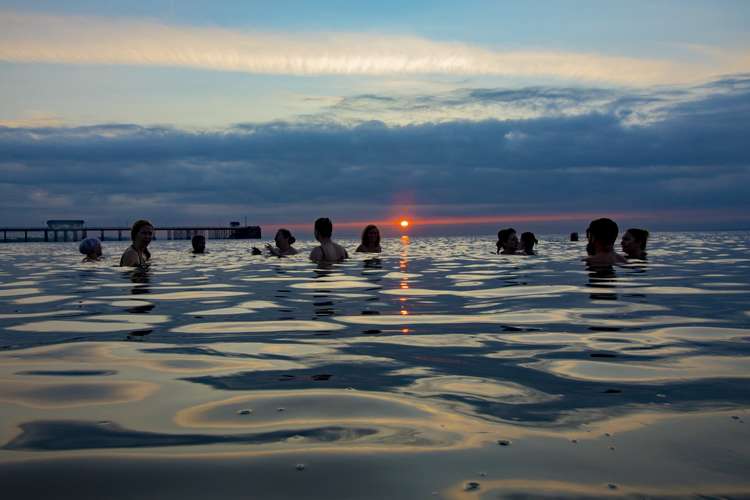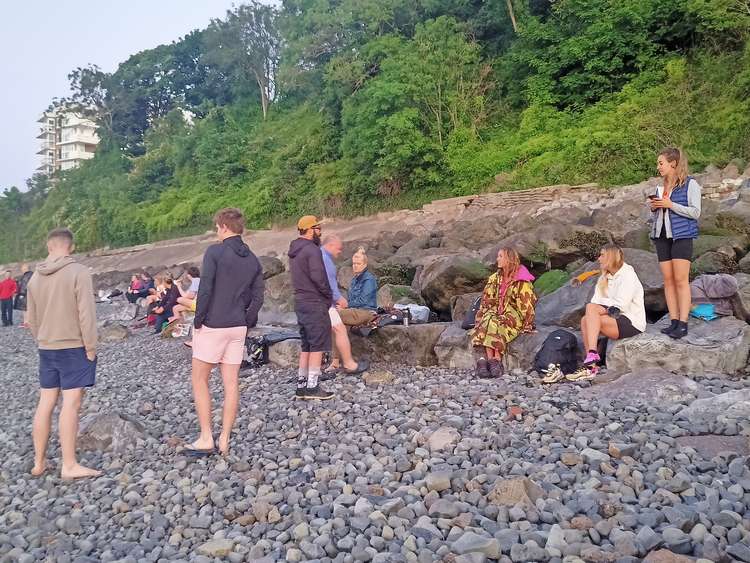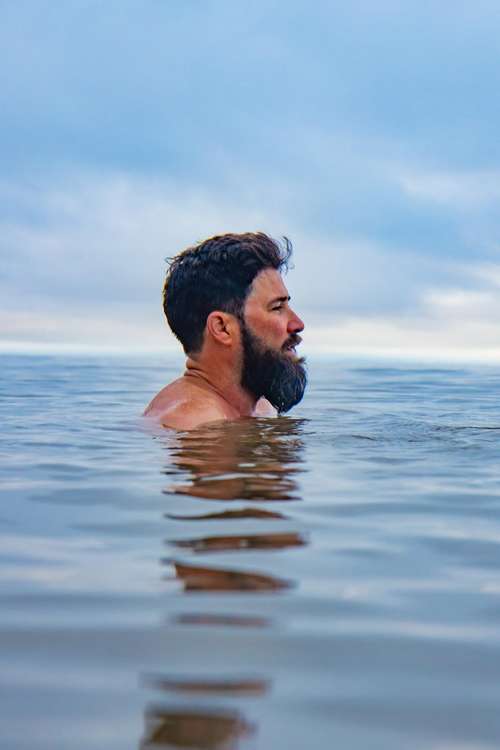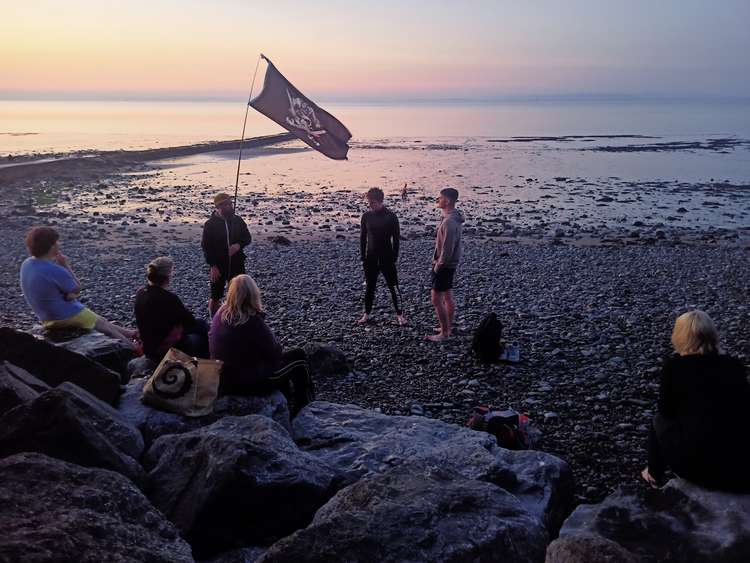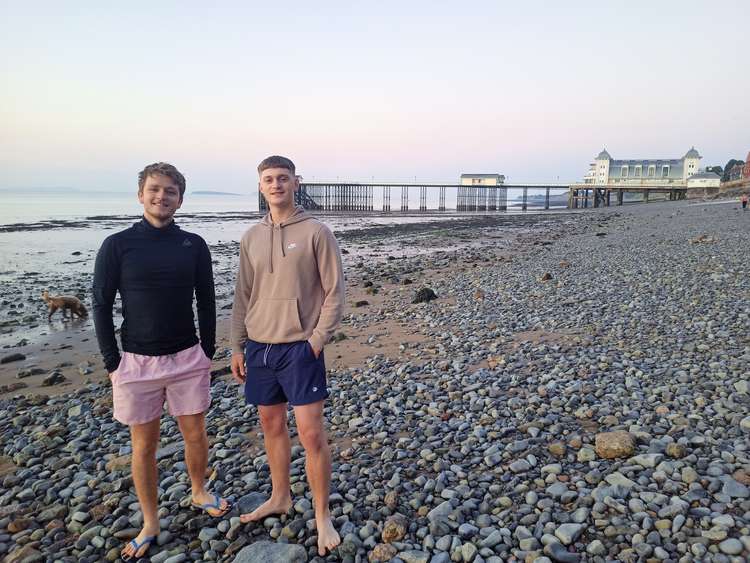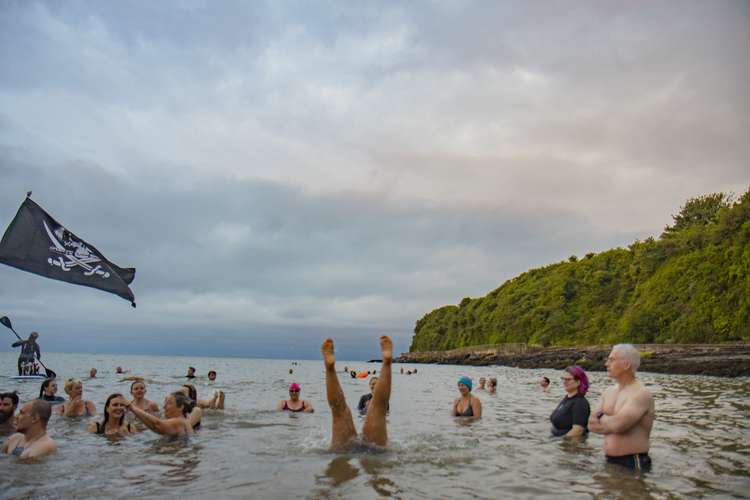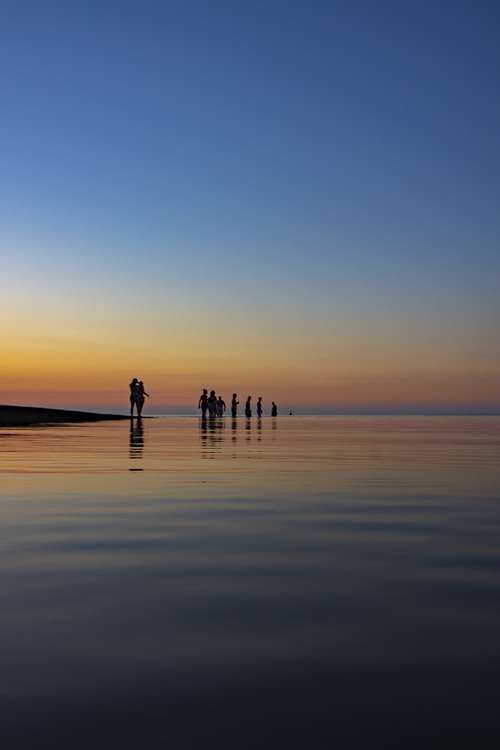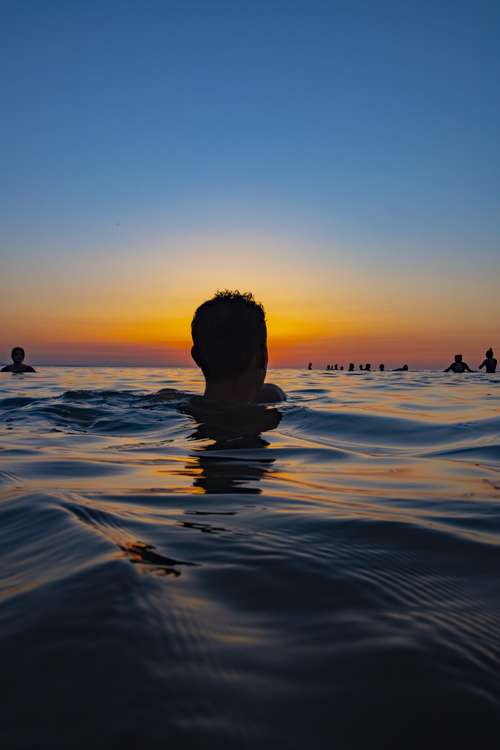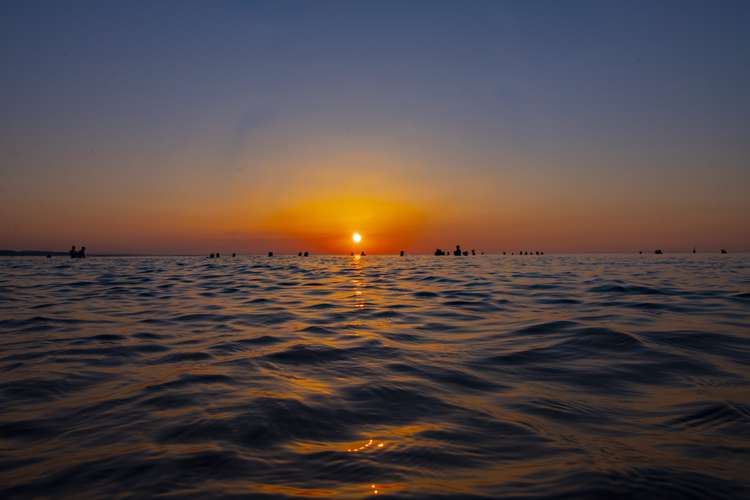 Penarth Nub News aims to support our community - promoting shops, businesses, artists, charities, clubs and sports groups.
We are profiling some of these in a feature called 'Up Close in Penarth'.
Today, we joined the Dawnstalkers on one of their early morning sea swims.
Every morning since February, an ever-growing clan of hardy Penarthians have been swimming in the Bristol Channel.
They call themselves the 'Dawnstalkers', a community of early-risers and boundary-pushers from all age groups and walks of life. As soon as the sun appears on the horizon, together they wade into the water.
All are welcome to join this constantly expanding club. A central band of roughly ten have barely missed a dawn since mid-March.
The activity is thought to have a number of mental and physical health benefits, but partakers say the primary attraction is the sense of community they have cultivated.
Friday (16 July) saw an all-time high of 41 entering the water. They came from across South East Wales - from Cwmbran to Llantwit Major - to take a group dip at 5:15am. Nub News joined them.
Before getting in, we spoke with founding member Grant Zehetmayr about the group's origins.
How it began
"I guess it sort of started when Piotr started doing sunrise coffee," Grant told us as he got ready.
Piotr Skoczylas is the Polish-born, tricycling founder of Stol Coffee. Since starting his coffee and cookies business during lockdown, he has become something of a local celebrity, town-renowned for his efforts to bring the community closer together.
In the autumn of last year he held his first 'sunrise watch' session on the seafront - a gathering for coffee, sunrise and conversation. It drew a motley crew of early birds and Grant was one of them.
"My wife and daughter are later sleepers, so it was just an opportunity to get out the house and be a part of a community really, which I think we were all crying out for in lockdown," he continued.
"While I was there I saw someone getting in the water looking quite zen. You could see it was her sanctuary, her moment, and I found it really intriguing."
Grant had recently completed Stoptober, a month-long abstinence from alcohol. He was unsure whether to commit to Dry January as well.
"But after getting in the water a few times in December, I committed to swimming every day and doing Dry January."
Grant has not had a hangover since New Year's Day. The urge to have a drink has been replaced by the far healthier compulsion to get in the water. You could say getting wet has helped him to get dry.
Others join in
In February, a couple of friends decided to join Grant, who by this point had become almost evangelical about wild swimming. Dawnstalkers began steadily snowballing into something of a movement.
Luke Scammell, a young man from Cardiff, heard about the group online and immediately wanted to join. He now attends almost every day.
"It just relaxes you," he said, pre-swim. "You feel so much better afterwards and it takes so much stress off you and just sorts you out."
Luke bought along his friend Jack Hurst for the first time on Friday.
"Recently, my life's become so routine - waking up at the same time and doing the same job," Jack told us.
"I just wanted to experience something different and out of my comfort zone - remind yourself you're still living. I think it will do me some good."
Enjoying a summer sunrise entails an early start, meaning most only commit to once a week or when they're not working. Penarth's Lizzy Wood comes every Friday.
"I'm a single mum, so while my little boy's at his dad's, especially during lockdown, I might not see people the whole time he's away," she said.
"I want to teach my son to do what he wants to do and to go after life, and this is the perfect way of doing that.
"Coming down here, having a coffee, meeting people, has really helped with my mental health," she continued.
"Getting in a pair of bathers in front of a load of strangers isn't something I'd usually do. It felt massive but something I wanted to do and I've found it really, really empowering.
"And then there's the beauty of it."
As Lizzy was telling us this, we noticed the Pier growing a little more visible. Dawn was just a few minutes away.
Taking the plunge
Grant gave the call and everyone began to clamber onto a large concrete groyne and follow it down into the water.
(Without this groyne, thought by some to be a waste pipe, entering the water at low tide would be a far muddier affair.)
One by one we plunged into the water, which was cold but tolerably so. Almost the very moment we entered, the red sun burst over the horizon and began to glimmer off the surface.
The sunrise was spectacular, but it was almost overshadowed by a more beautiful sight: Silhouetted figures of all shapes, ages and sizes splashing around in the water, chatting with old friends and making new ones.
In the water we bumped into Piotr, who was also admiring the view. How does he explain the strange phenomenon we were beholding?
"It's good for your mental health and good for your body and seeing beautiful views, but that's not the main reason why it's great," he said.
"It's great because you connect with like minded people who are welcoming and great and creating a safe and compassionate community for others.
"It's all about the community."
To become a Dawnstalker, follow them on social media or head down to the seafront at sunrise.