UP CLOSE: The Penarth mother and son duo behind Rogue Welsh Cakes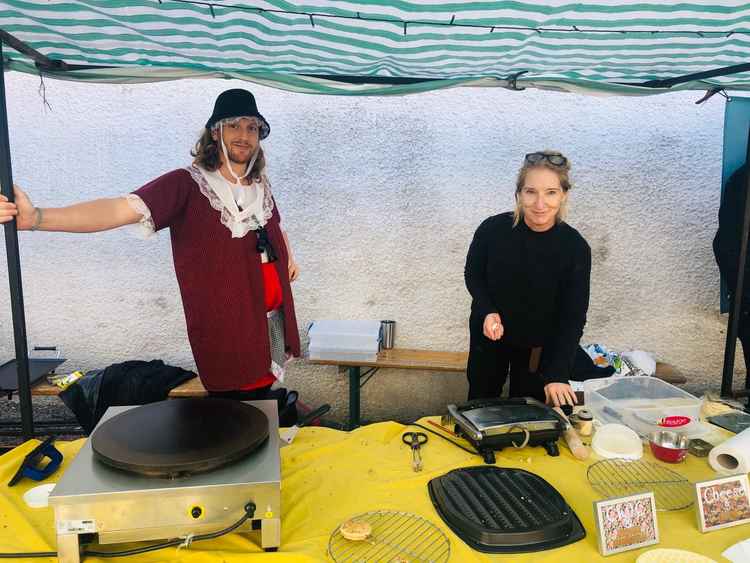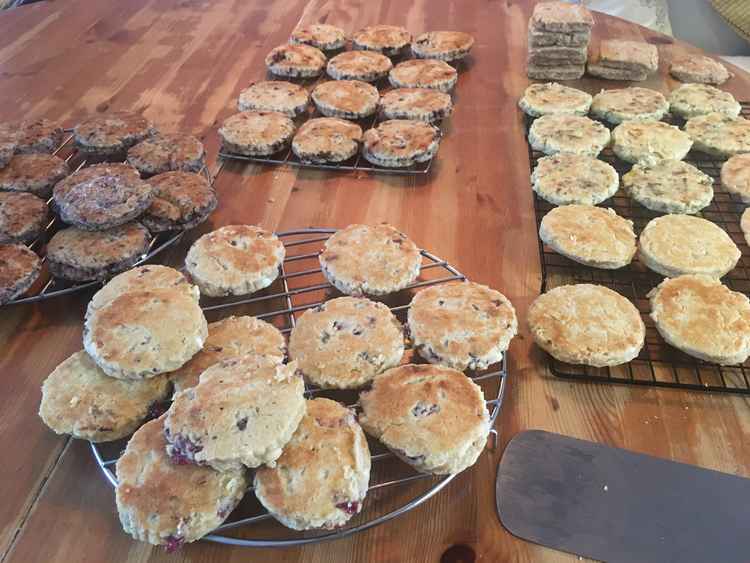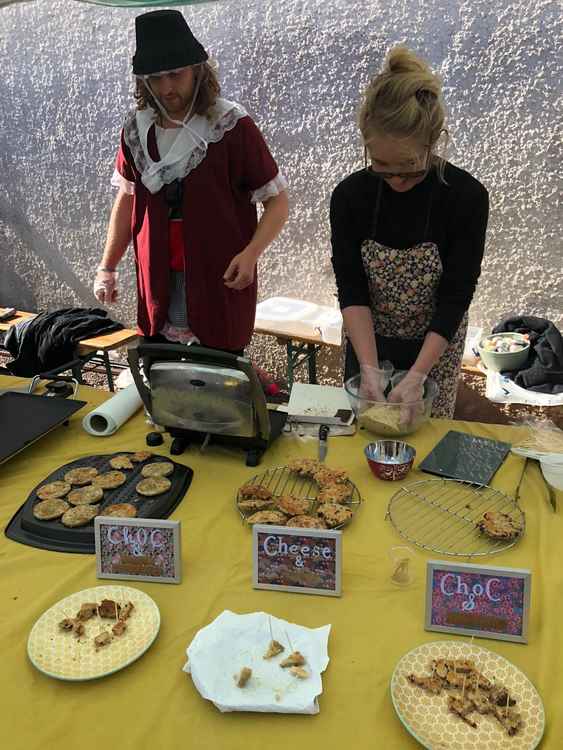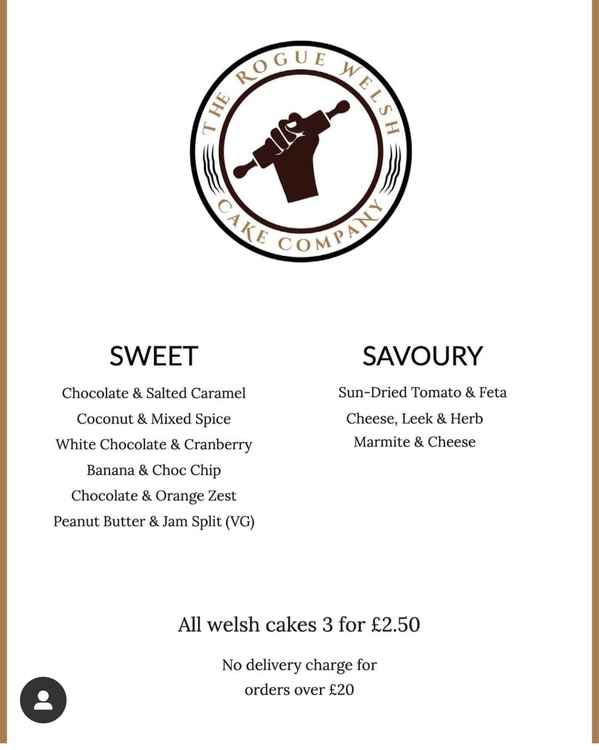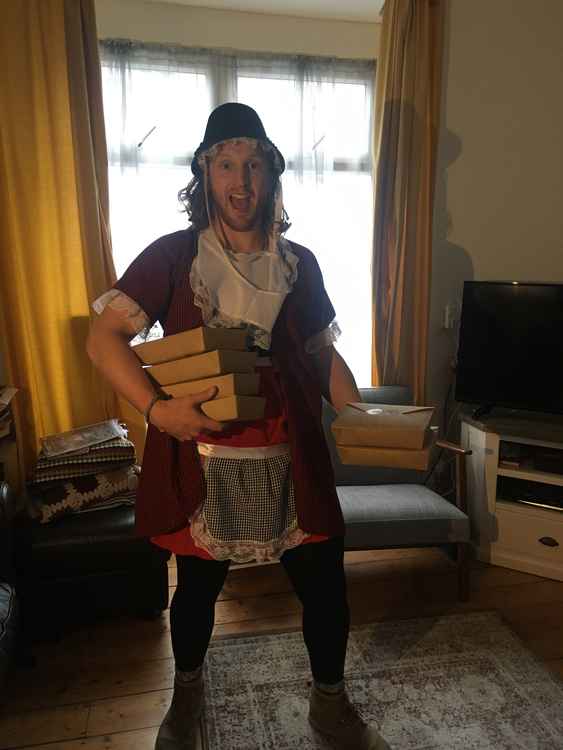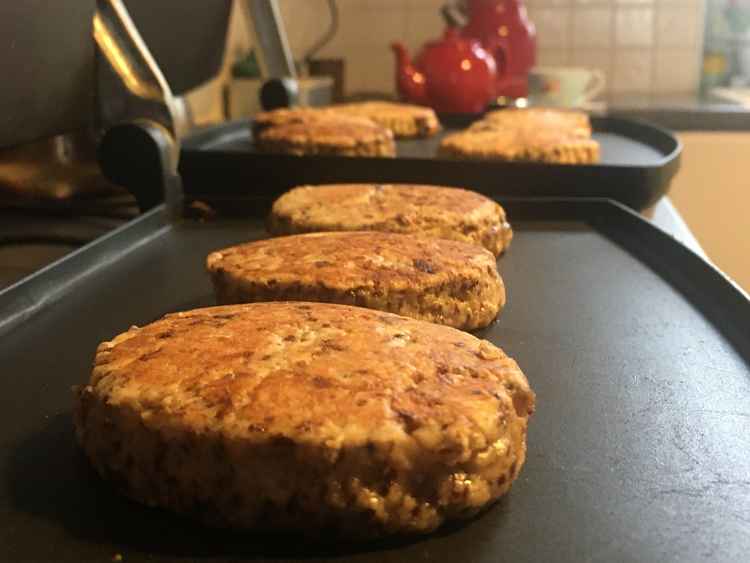 Penarth Nub News aims to support our community, promoting shops, businesses, charities, clubs and sports groups.
We will be profiling some of these businesses and organisations in a feature called 'Up Close in Penarth'.
Today, the story of a Welsh classic revolutionised in lockdown.
A dreary October day.
Mother and son Maria and Joe Granville were selling their natural, vegan, zero-waste deodorant, 'Deo Maria', at a Canton market.
Deo Maria is a successful "little side business", but the pair began to envy the large queues outside some of their neighbouring food stands.
Joe turns to his mum and says, "We've got to get in on this action."
"I make a banging Welsh cake," Maria replies.
"You do make a banging Welsh cake. But we can't just do Welsh cakes. We've got to be creative with it."
And so a new business was born.
"So we started coming up with all these crazy flavours," Joe tells Nub News. "Hence Rogue Welsh Cakes."
Welsh cakes have always been an important part of life in the Granville household. In many ways, they were an obvious choice for a new business venture.
"We're a close family, and we're at our most relaxed, creative and thoughtful when we're sat around the kitchen table with a cup of tea and my mum's homemade Welsh cakes," Joe continues.
"We're all massive food lovers, literally everything revolves around food in our house. You know how some people taste with their eyes? We really do taste with our mouths. We care about flavours.
"So we asked the guy who runs the market if we could come back the following week and sell Welsh cakes."
Joe and Maria were proud of the flavours they came up with in the intervening week - nine new takes on a Welsh classic, ranging from banana and chocolate chip to feta and tomato.
But even they couldn't have predicted how popular their revolutionary Welsh cakes would prove to be.
"It went down an absolute storm. We sold like 150 Welsh cakes.
"It got to the point where we ran out of pre-made dough, so we bought the ingredients and made them on-site. It took off."
Since take-off, Joe and Maria have been working through the firebreak to grow their new business.
"It's just me exploiting my mum's talents really," Joe jokes.
"In normal times, I'm not sure this would have got so far off the ground - I would have been too distracted. But because of the lockdown we all have more time on our hands.
"So first it was about perfecting the recipes, lots of tinkering. I've literally 'tested' hundreds of Welsh cakes over the last few weeks, which is a bit of a first world problem. Between Maria and me we must have eaten a thousand Welsh cakes.
"We then did our first full week of deliveries last week. At three Welsh cakes for £2.50, businesses and foodies have been ordering them for delivery and it's been going really well."
And of course, all Welsh cakes are delivered by Joe in a traditional Welsh dress.
"I just thought it would be a bit of a laugh and it combines Welsh cakes with my other great passion - fancy dress. You've got to have a bit of fun with, especially at the moment."
Of their offerings, Joe says chocolate and salted caramel is the most popular.
"It's the fan favourite, a big obvious flavour. I'm hoping people work their way around to coconut and mixed spice because that's definitely my favourite.
"It started off as a little idea, but I'm thinking long-term now for sure. It's just been so well-received."
Joe thanks Penarth for the business' early success.
"Local businesses around here are just lush - they're so supportive. People who you'd expect to treat you like a competitor are helping you out. It's a brilliant place to be at the moment.
"It's a culture. People aren't trying to necessarily be number one on the high street, they understand it's better if it all works together.
"Local businesses around here are worth protecting. They're good people, and people you know and can trust. I can't go for a beer with Mr New Look."
To order your first Rogue Welsh Cake, follow their instagram, call 07910800252 or email [email protected]