Remembrance day rescue call for Penarth crews who dashed from ceremony to launch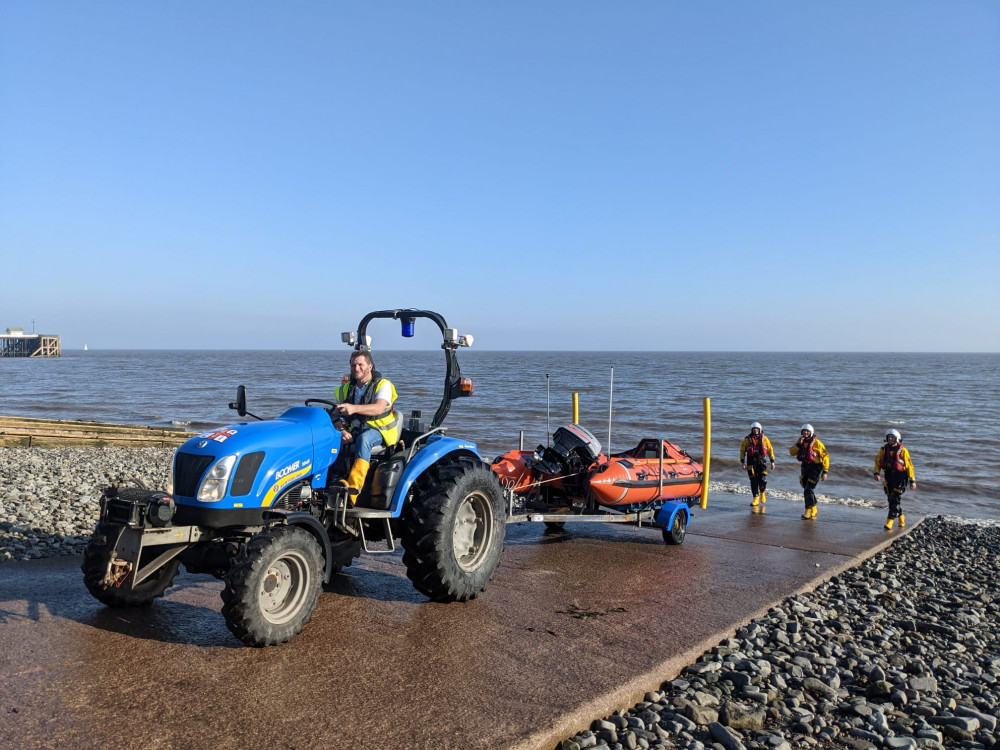 One of the penarth teams returns
PENARTH's RNLI crews had to abandon their Remembrance Sunday commemorations yesterday (Sunday, 13 November) and raced to save the lives of two people and dog whose vessle was sinking.
The alarm was raised at 11.05am while crews were at Penarth's Remembrance service. Both boats were requested to launch immediately to assist a boat sinking with two people and a dog on board.
Our crew made their way to the station and launched, along with Barry Dock RNLI's all-weather lifeboat.
The casualty vessel quickly sunk and the people and dog on board were picked up from the water by a passing vessel. The casualties' condition was assessed and they were escorted back to Cardiff Bay where they were handed into the care of HM Coastguard - Penarth rescue team.
A spokesperson for Penarth RNLI said: "A great response by members of the public and multiple emergency services, co-ordinated by HM Coastguard at Milford Haven."