Big turn out on Remembrance Sunday in Dinas Powys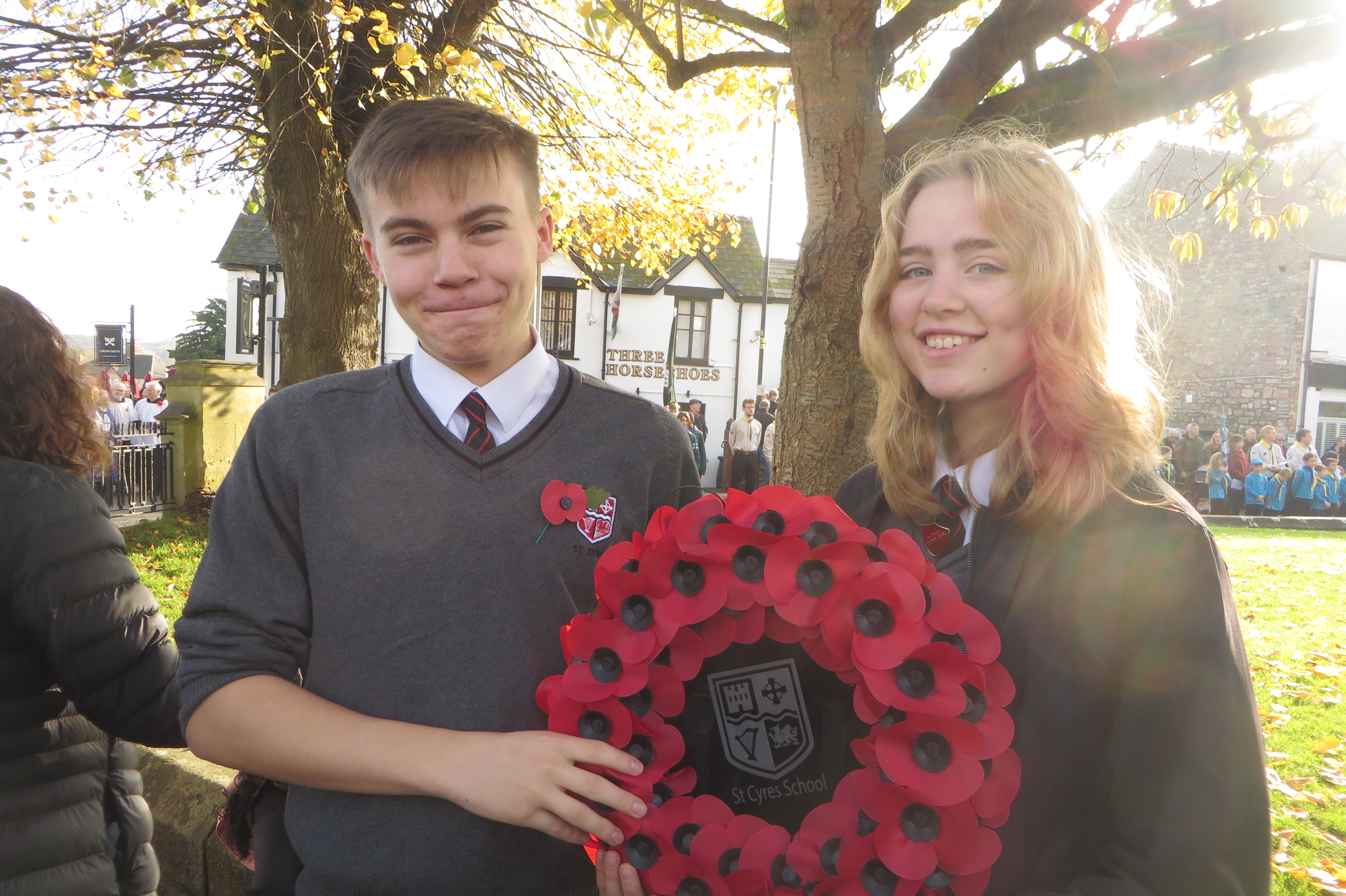 St Cyres school pupils Dylan and Olivia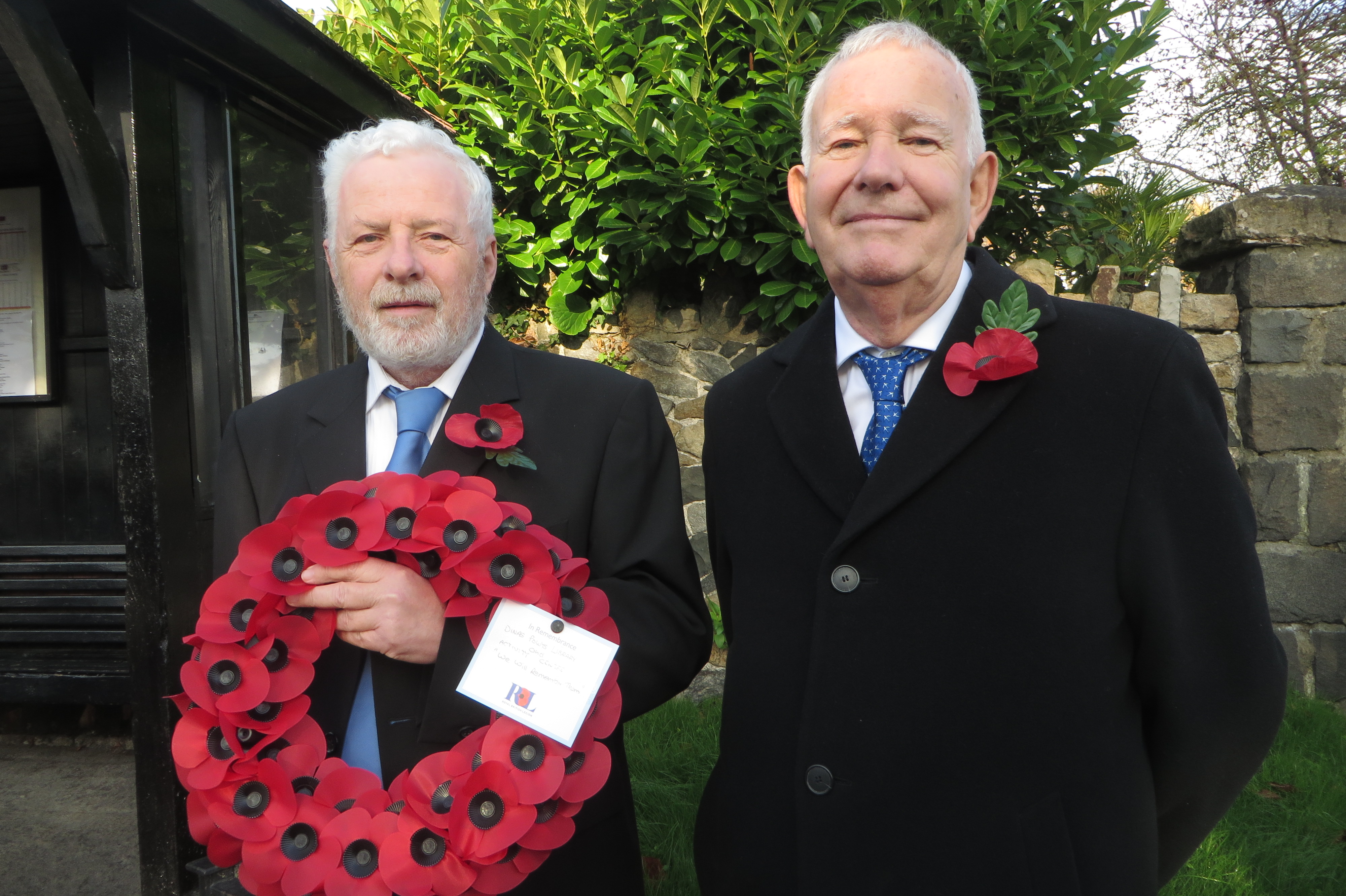 Chris Franks and Keith Hatton of the library
Members of the community attended today's Remembrance Sunday service on the Twyn, Dinas Powys.
More than 40 representatives of local organisations laid wreaths at the memorial.
This included the chapels and churches, political parties, youth organisations, sporting clubs and a huge range of voluntary groups. The support of Ecumenical Seven was much appreciated.
The service concluded with the hymn Cwm Rhondda and the Blessing.
Community Council Chair Anne Asbrey thanked the community for their continued support. The staff of Dinas Powys Community Council did an outstanding job.