New Dinas Powys playground is officially opened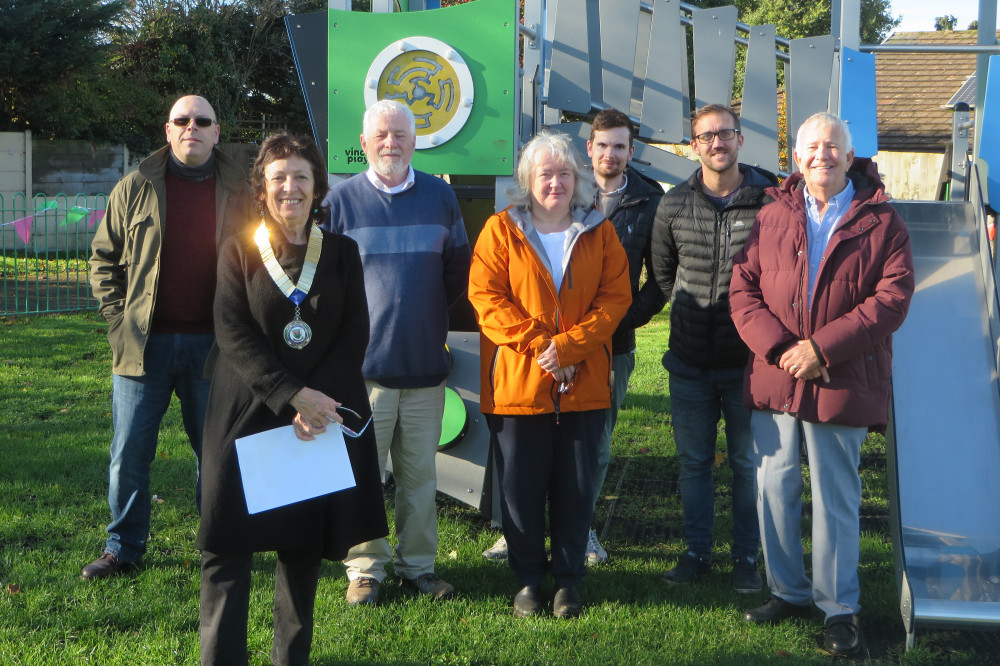 Councillor Asbrey and guests
The Caerleon Road Play Ground, Dinas Powys was officially opened this week, although children have been enjoying the area for a period.
Though there have been some 'bedding down issues' which are being resolved Cllr Anne Asbrey, chair of Dinas Powys community council, cut the 'red ribbon'!
Chris Franks thanked all who worked to create the much needed park; - Including United Welsh Housing Association, the £70,000 contribution to the costs, the community council for managing the project, the residents who responded to the consultation process and the neighbours.