Male Casualty Rescued from Flatholm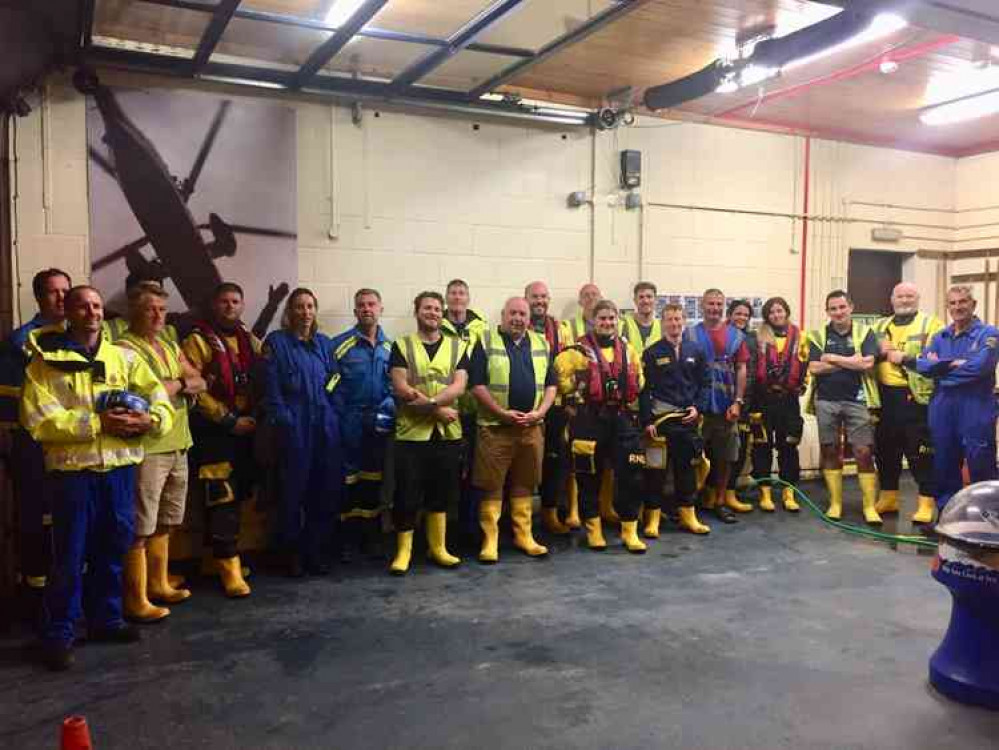 Penarth's R.N.L.I put on quite a performance at Penarth Town Festival yesterday afternoon, however, the teams' work didn't end there.
Just as crew members were off to bed after a fun but tiring Sea Festival the pagers were activated.
The team were requested to launch both lifeboats to a male casualty who was ill on Flatholm Island shortly after 11.30pm on Sunday 14th July.
The small D class lifeboat landed on the island and an RNLI casualty carer checked the casualty who was unwell and in need of medical assistance.
He was initially taken to sea on the D class lifeboat and then transferred to the larger Atlantic lifeboat which made its way back to the lifeboat station.
The casualty was stable and subsequently transferred to hospital.
Our colleagues from Penarth Coastguard rescue team also provided assistance.
We wish the casualty a speedy and full recovery.
Jason Dunlop, lifeboat operations manager for Penarth said "After such a busy weekend of open days and displays, it is remarkable that so many volunteers will make themselves available late on a Sunday night to assist someone in trouble, an excellent example of team working".
The last remaining crew left the station at almost 2am following completion of checks, refueling and service returns.
The picture shows 21 of the 23 RNLI and Coastguard volunteers who responded to the request to launch.