Co-op Jubilee box winner celebrates Queen's Platinum Jubilee with picnic at Penarth tennis club
The winner of the Co-op Jubilee box competition has been celebrating the Queen's Platinum Jubilee today (June 5) with a picnic at a Penarth tennis club
---
By James Smith
Posted: Sunday, 05th June 2022 12:00 pm
---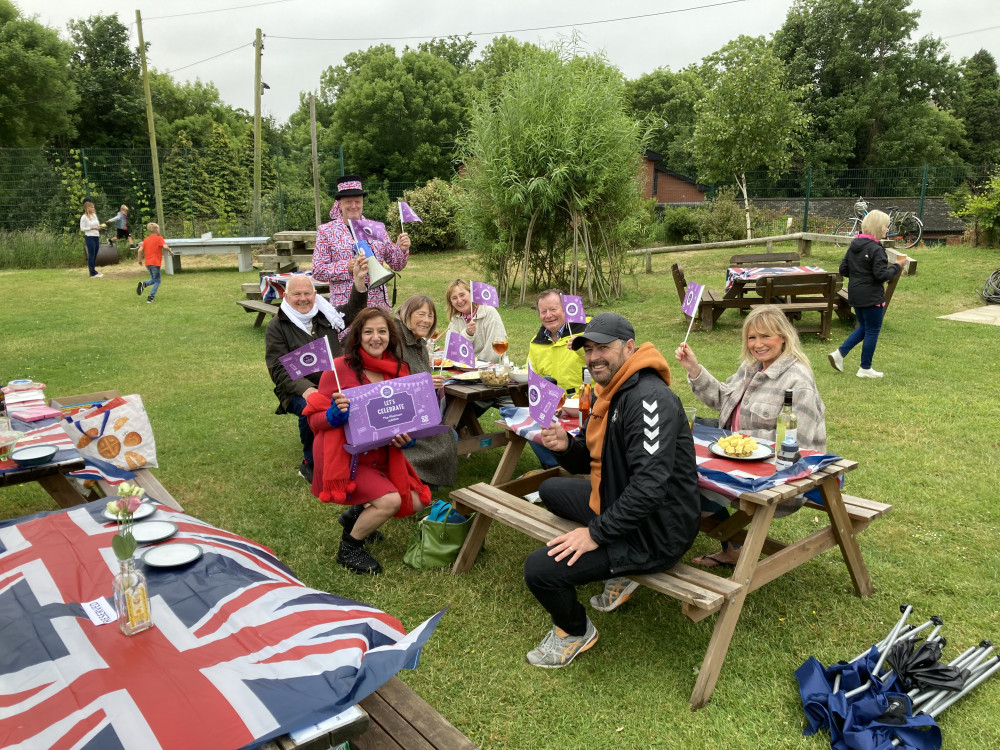 Zuby Majeed, holding the Co-op Jubilee box, with guests at today's picnic at Penarth Lawn Tennis Club. (Image credit: Jack Wynn)
Moments that matter
The winner of the Nub News and Co-op Jubilee box competition has been celebrating the Queen's Platinum Jubilee today (June 5) with a picnic at a Penarth tennis club.
Zuby Majeed, 57, a civil servant, entered the competition back in May and won the prize, which included bunting, cake toppers, tablecloths and other party accessories. "My neighbour messaged and said he had a parcel for me," said Zuby.
"I thought it was odd because I hadn't ordered anything. He [the neighbour] put it outside my door ready for when I got home from work and there it was! A nice surprise – I didn't expect that at all."
Using the items from the Jubilee box, Zuby decided to organise a picnic at Penarth Lawn Tennis Club where she is a member. The event started at 12:00 and guests were invited to bring their own picnic as well as feast on a barbecue.
There was also a chance to buy ice cream and drinks at the club's Pimm's bar, and take part in fun activities including croquet and an egg and spoon race.
Zuby booked four tables at the club and approximately 30 people were in attendance. "It's [the Platinum Jubilee] is a huge occasion and I've been able to attend a few things over the weekend to celebrate, including the beacon lighting," she said.
"It's also nice to have a couple of days off work and we all like a bit of bunting!"