Penarth official-ly recognised in national sports awards as Ben takes the prize
---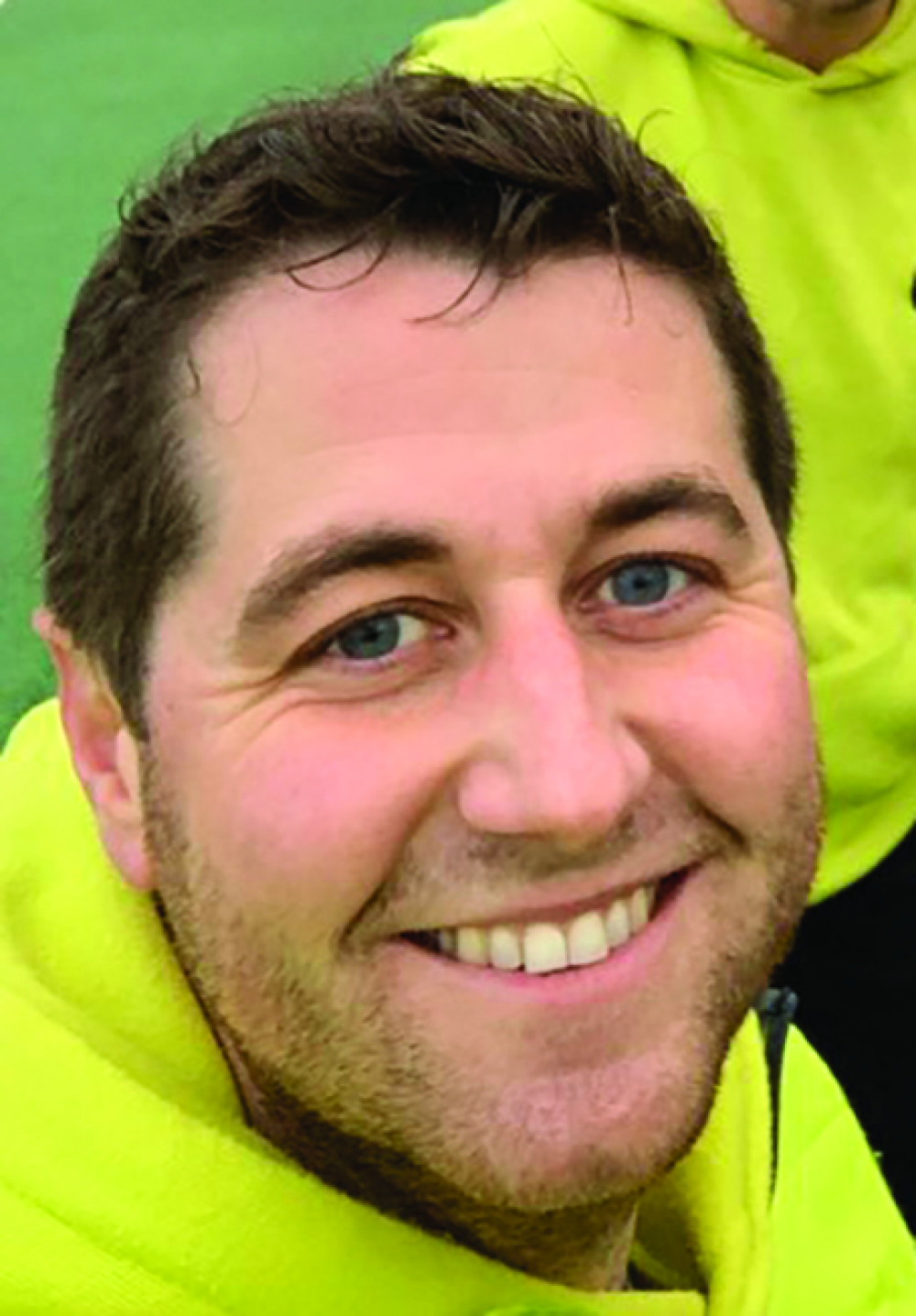 Ben Coates, a match official at Penarth Lawn Tennis Club, has been crowned the Official of the Year at the 2023 Tennis Wales Awards – recognising his dedication and commitment to raising the standards of competitive tennis across Wales through supportive and consistent on-court judgement.
The p[resentation evening was held today (Thursday, 23 February) in a marquee at Cardiff Arms Park.
The 34-year-old tennis enthusiast, from Penarth, was nominated for his exemplary work as the official – a person who ensures that a match or tournament is conducted according to the rules and regulations of the sport, and each specific event – for two of Wales's biggest and most successful events of the Welsh tennis calendar.
Each year, Tennis Wales, in collaboration with the LTA, awards players, volunteers, coaches, clubs, and supporters across the nation for their achievements and unwavering support to develop access to tennis across the country. Winners are nominated by the tennis community, celebrating those who've made a difference in their local area.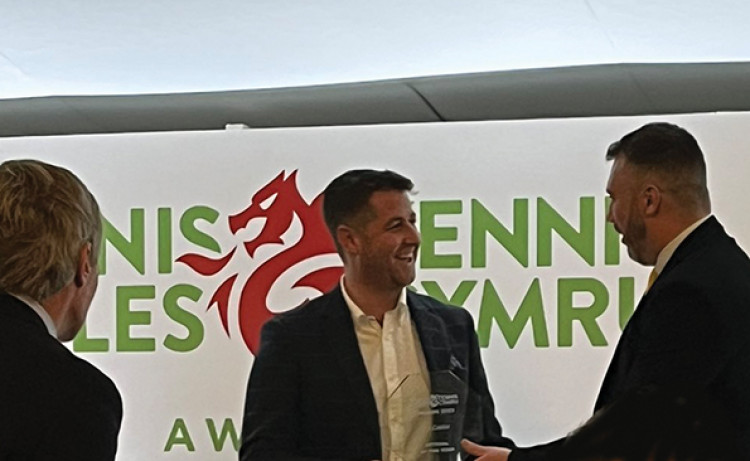 Ben is presented with his award
A teacher by profession, Ben spends his spare time on the courts at Penarth LTC, in addition to attending local and national tennis tournaments throughout the year – ensuring fair-play and professionalism at every level.
Rob Cunningham, Ben's nominee, said: "Ben goes out of his way to create an atmosphere at his events that goes beyond being a referee. He takes pride in everything that goes on around the tournaments in order to make sure players, parents and spectators all have a positive experience.
"Known for being a thorough rule-checker, Ben has been awarded for his commitment to dealing with difficult decisions in the most proper manner – even consulting his tournament committee when needed. However, this has not stopped him from developing a great rapport with the players, parents, volunteers and coaches alike."
Ben's nominator continued: "Ben is always able find time for a chat, laugh and joke with everyone. This is part of the reason why Ben is so excellent as a referee, because whenever Ben needs to make a tough call, he is respected for it. Ben has a way making sure everyone has a positive experience at the tournaments he runs."
This year's Tennis Wales Awards took place at Cardiff Arms Park on 23rd February, crowning winners in sixteen categories recognised for individual, cooperative, and club awards. The annual awards ceremony welcomes nominees and their family and friends, and aims to inspire and celebrate tennis stars of all ages, backgrounds, and abilities. Winners from several of the Tennis Wales Awards will be automatically put forward for the UK-wide LTA Awards, which will be announced in stages between January and May.
Simon Johnson, Tennis Wales CEO, said: "It's been a great year for tennis in Wales – we're hoping to build on this positive momentum going into 2023, recognising and celebrating the dedication and achievements made by our brilliant teams, players, and volunteers throughout the year.
"To Ben, I'd like to extend my compliments for the fantastic effort put in this last year across numerous competitions. A great tennis competition requires a diligent and dedicated official who supports the needs of the players, whilst keeping a close eye on the rules – this is exactly what Ben's provided throughout 2022. This award is very well deserved, and we look forward to seeing them at courtside this year."
For more information about the Tennis Wales Awards, and to find a club or coach near you, visit lta.org.uk/about-us/in-your-area/tennis-wales/