The Queen B Boutique in Penarth donates £4k to mental health charity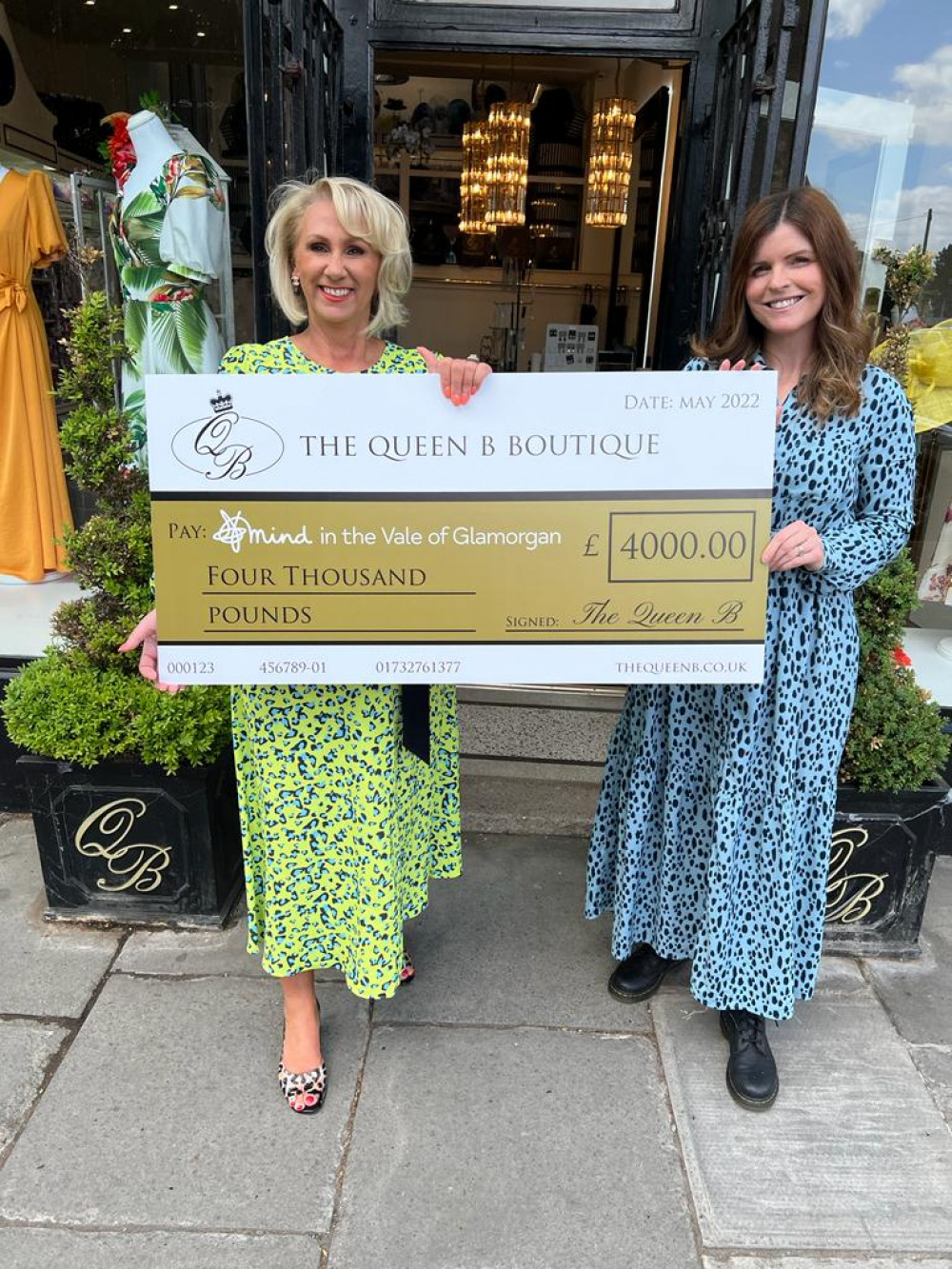 The Queen B Boutique has been running a VIP card scheme for quite some time and has donated thousands of pounds to local charities. (Image credit: Menna Jones - Mind in the Vale of Glamorgan)
A boutique in Penarth has raised £4,000 for Mind in the Vale of Glamorgan by donating the sales of its VIP membership cards.
Jodie Tanner, director of The Queen B Boutique, chose Mind in the Vale of Glamorgan as its charity of the year and all proceeds from the VIP cards were donated last week.
The independent charity provides practical and emotional support for people living in the county who experience mental health problems.
Mrs Tanner has thanked her customers who purchased the Queen B VIP discount and loyalty cards as this money gets donated to a chosen charity. She said: "We are overjoyed to have raised an impressive £4,000 for Mind in the Vale of Glamorgan."
The Queen B Boutique has been running a VIP card scheme for quite some time and has donated thousands of pounds to local charities.
Members receive benefits such as discounts, exclusive offers, access to VIP events and updates on new brands with a VIP membership card.
A spokesperson for Mind in the Vale of Glamorgan said: "The Royal Family works tirelessly for mental health, and we are so delighted that here in the Vale of Glamorgan we have our very own 'Queen B'.
"Thank you, Queen B, her loyal customers, and staff – we are so grateful for this wonderful act of kindness which will make a huge difference to a local mental health charity.
"Caroline Chapman [the charity's executive manager] is extremely grateful that a local business has taken so much time and effort to raise money and mental health awareness for Mind in the Vale of Glamorgan."
In February 2022, The Queen B Boutique was nominated by local shoppers as one of the most loved local businesses in the UK.
ShopAppy.com, an online directory that promotes the benefits of shopping locally, collected nominations from 200 towns and The Queen B Boutique sits in the top 20 businesses.