Pick-up pupils play a part in Penarth clean-up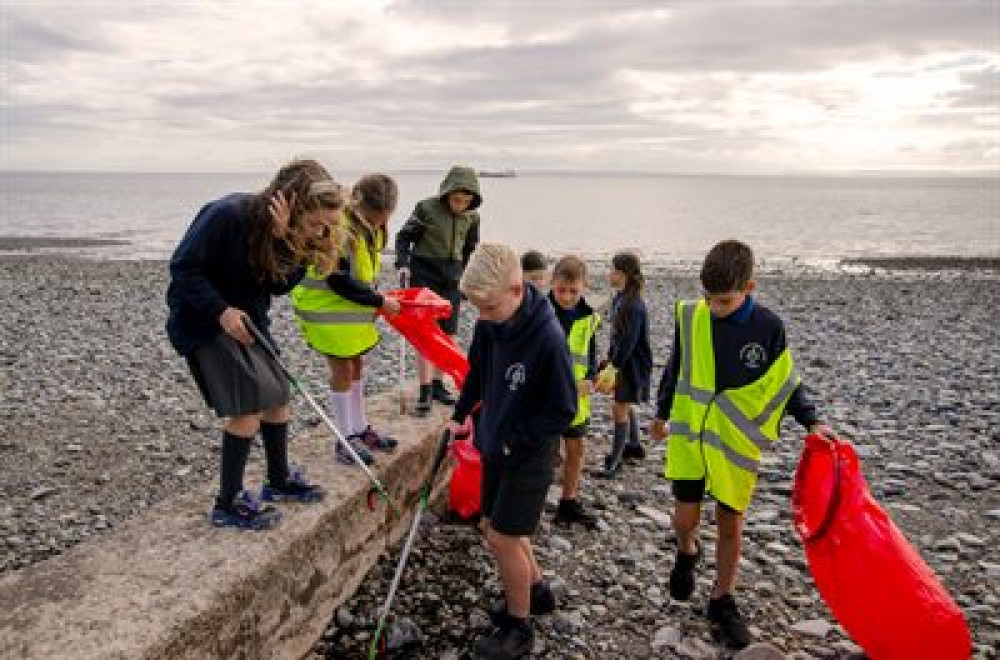 Around 90 pupils from St Joseph's, Victoria and Westbourne schools carried out a litter pick in Penarth before taking part in a workshop on environmental matters delivered by Vale of Glamorgan Council staff and Keep Wales Tidy.
The event was designed to raise awareness around green issues in line with Project Zero, the Council's plan to become Carbon Neutral by 2030.
It also formed part of the Authority's Sustainable Communities for Learning Programme, a component of which looks at how the areas where educational facilities are being upgraded can be enriched.
Local Artist Nick John Rees, who is displaying pieces at Penarth Pavilion, spoke with the pupils, answering questions about his work, which is focussed around marine scenes.
Members of contractors ISG and AECOM, who are involved in the Council's school-building programme, attended, along with individuals from Benthyg Gwyrddio Penarth Greening and Penarth Growing Community.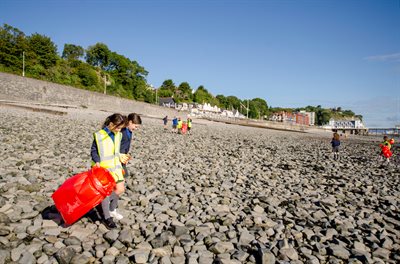 Children wearing high-vis jackets litter picking on Penarth beach
Cllr Lis Burnett, Leader of the Vale of Glamorgan Council, said: "Looking after the planet should be important to everyone and is a top priority for the Council.
"As an organisation, we have made a firm pledge to reduce our carbon output through Project Zero, with the aim of becoming carbon neutral by 2030. Educating the next generation on this subject is a vital part of that work, as is our Sustainable Communities for Learning Programme.
"That has seen us deliver Wales' first net carbon zero school at South Point Primary while others also boast a range of energy efficient design features.
"This event not only improved the local landscape, in keeping with an important aspect of that Sustainable Communities for Learning work, but also provided an opportunity for pupils to learn about the climate challenge we are facing."