Penarth community group member presented with Outstanding Citizen Award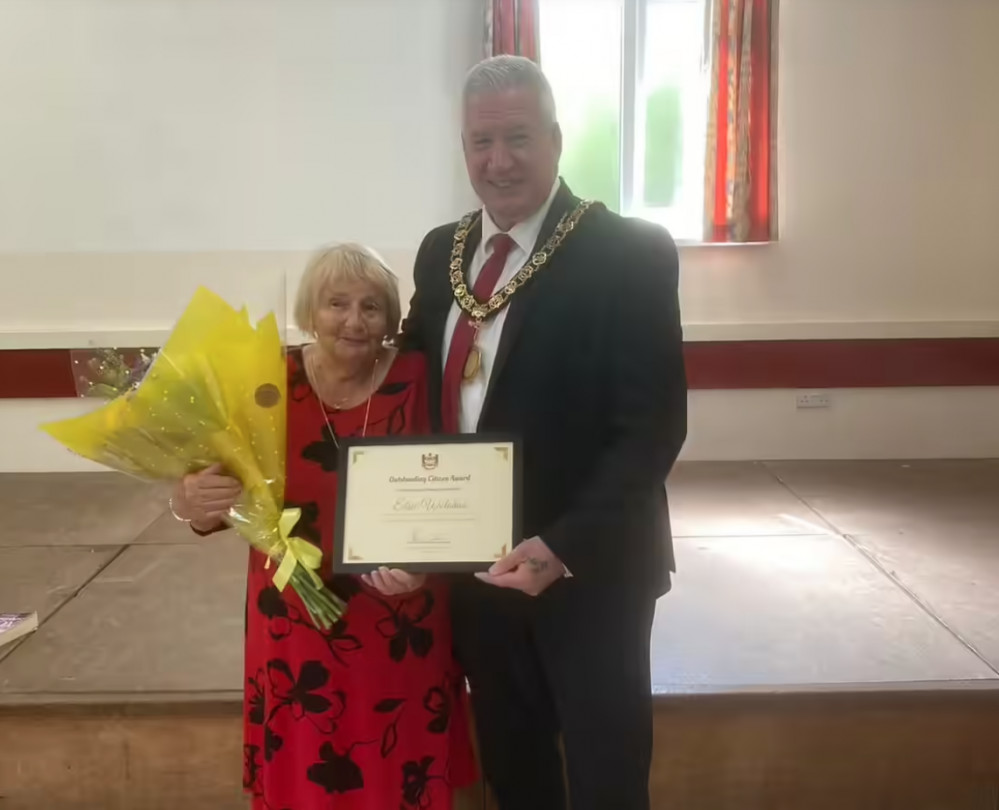 The award was presented by Cllr Ian Buckley, the mayor of Penarth, at Glyndwr Hall. (Image credit: Penarth Town Council)
Penarth Town Council's Outstanding Citizen Award has been presented to a local resident for her work with an over 50s community group.
Mrs Elsie Wolahan is a long-standing member of the Penarth Ageing Well Club, which is a self-funded group for people over 50 who meet every Wednesday between 10:30 and 12:30 at Glyndwr Hall.
The group aims to get people out and about socially as well as exercise to improve health and fitness levels.
The award was presented by Cllr Ian Buckley, the mayor of Penarth, at Glyndwr Hall in the run-up to local elections with Mrs Wolahan's family present.
Mr Buckley said: "I want to thank Elsie for the years of time, effort, and commitment she has dedicated to Penarth Ageing Well Club which provides such an essential service, especially after the effects of the last two years.
"Even before the pandemic, Elsie has kept the group going. She didn't want the award and was so humble because she said she was just doing what she enjoys.
"It makes her even more deserving of the recognition!"
The Outstanding Citizen Award is reserved for members of the community that go above and beyond to improve the lives of others.
People can nominate an individual to Penarth Town Council and a panel then decides on the recipient.