Fun Community Quiz Night coming soon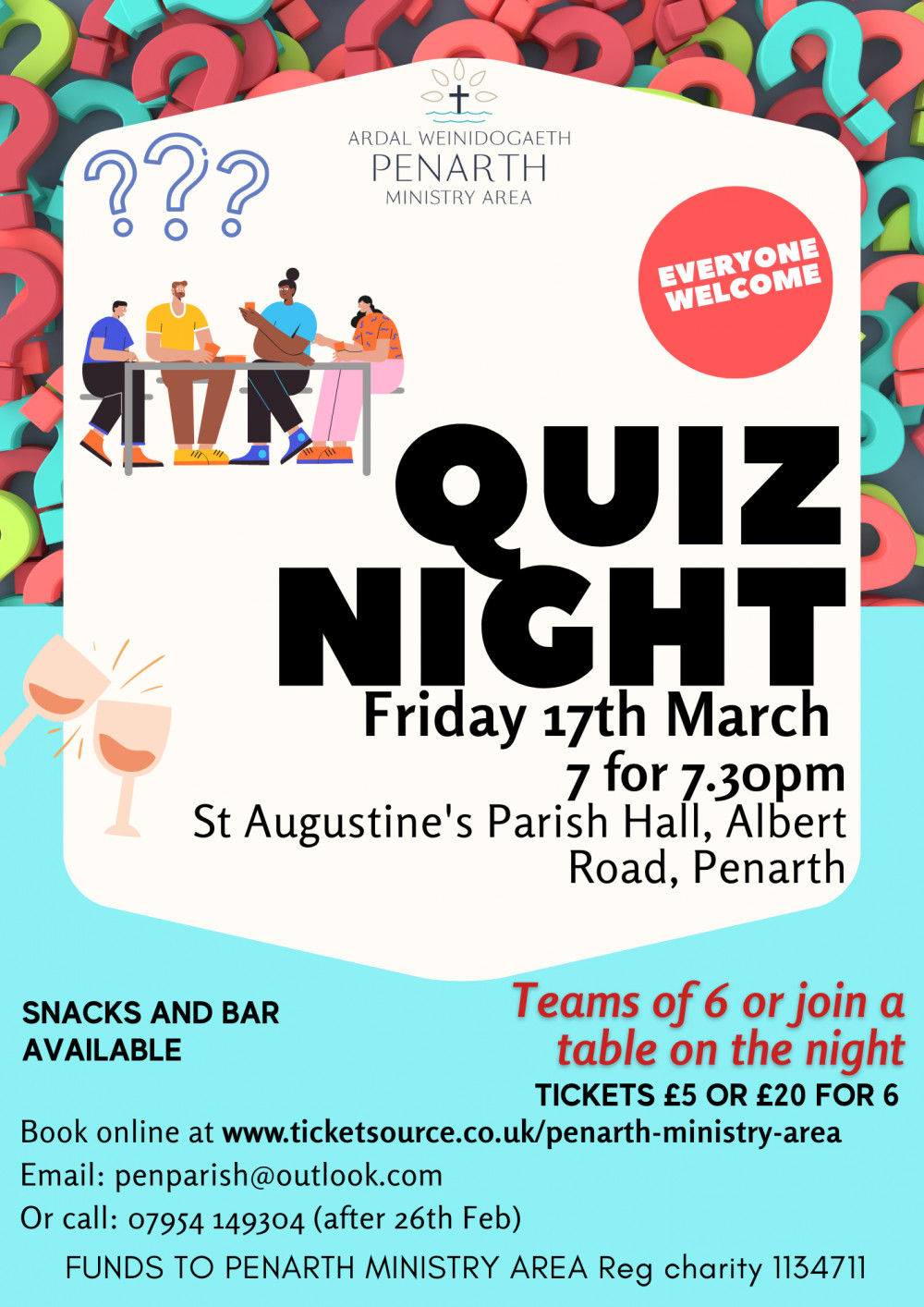 Penarth Ministry Area churches are holding a night of fun and fundraising with a Quiz Night on Friday, 17 March at St Augustine's Parish Hall on Albert Road, Penarth.
It will be a general knowledge quiz open to the whole community, with some fun games as well.
Wine and soft drinks will be available to buy and snacks will be provided. Doors open at 7pm, with the quiz starting at 7.30pm.
Organiser Robert Court said: "We look forward to seeing lots of people for a great night of quizzing. Bring your cash and cards too as there will be a raffle and possibly some auctions!
"We are raising funds to help us look after the historic churches of Penarth and Llandough, so please come along."
Tickets are £20 for a team of 6 or £5 for individuals who can join a table on the night, they can be booked on Ticketsource or by contact Robert on 07954 149304.