Full application submitted for new special school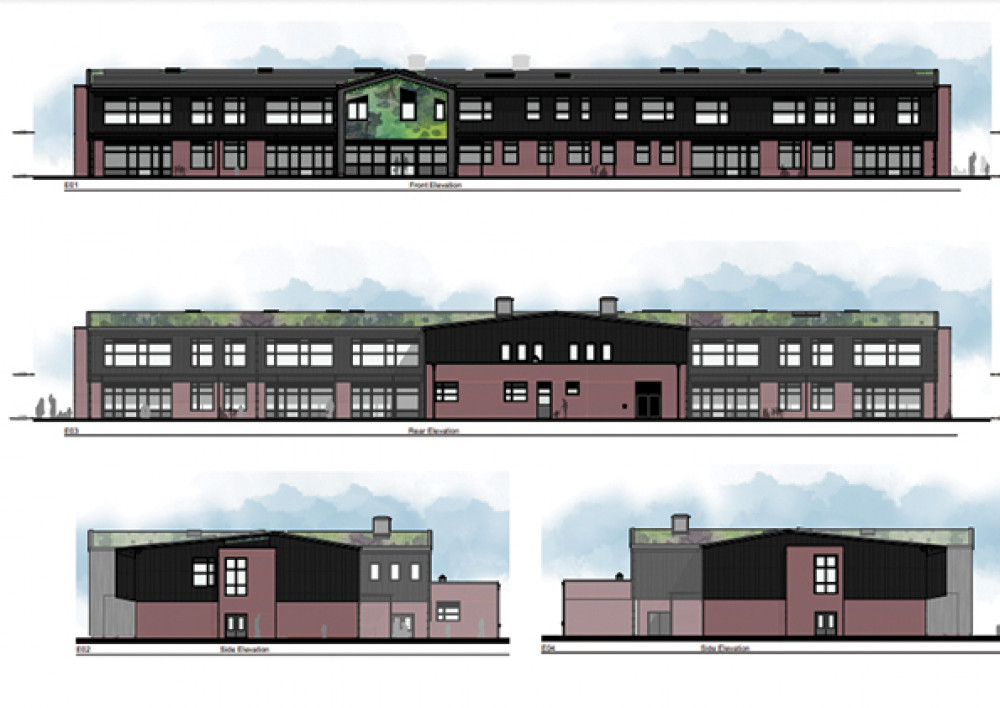 Elevations showing the proposed new school.
Comments from residents are being invited on a proposed new school for children with special needs on land at Lower Cosmeston Farm, Lavernock Road, Penarth.
A planning application for the new school, replacing an outline application submitted in June last year but not progressed, has been submitted to Vale of Glamorgan Council, and residents have the opportunity to comment on the scheme via this link.
The proposed development will create a secondary campus in the Penarth area which would benefit the existing Ysgol Y Deri School, which will operate the new school. It will act as an expansion to the existing school to provide additional pupil places to address increased demand at the existing school
Although the proposal is located within an identified green wedge, the applicants consider the immediate need for additional school places, the proximity of the site to the existing Ysgol Y Deri school and the design of the proposal, on balance, outweighs the modest impact upon the green wedge designation.
The proposed development would accommodate 103 full time staff which includes 18 teaching staff and 85 ancillary staff.
The application includes provision for the drop-off and pick-up of pupils and forecasts have identified that there could be around 36 vehicles associated with that.
It is stated that the proposed development would result in additional traffic within the highway network equating to 73 two-way movements during the pupil arrival and departure periods. A further 80 vehicle trips during the AM and PM peak hours would take place due to staff traffic generation.
The proposed school would be one building set over two storeys with a shallow pitched roof. The design aim is to reflect a building form typical of large agricultural buildings due to the site's location.