Free seed day in Dinas Powys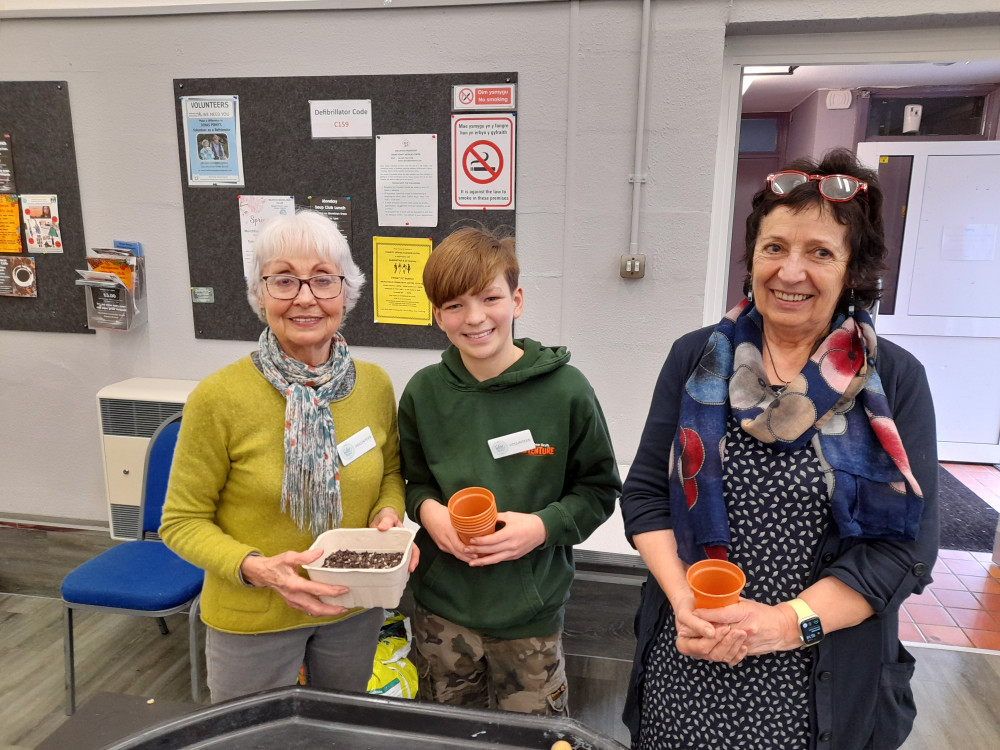 Barbara Daniels, Jack and Councillor Anne Asbrey handing out free seeds
Wild About Nature Dinas Powys held a lovely 'Free Seed' day in the Murch Community Centre.
Andrew Peterken thanked all who attended and gave a report of Wild About Natures activities locally.
Anne Asbrey Chair of Dinas Powys Community Council supported the event.
There were tasty cakes available, beautiful paper flowers by Ulrika and pots of sunflower seeds available amongst many other stalls.