A night of magical Welsh legends' music will help Maddy get to Mexico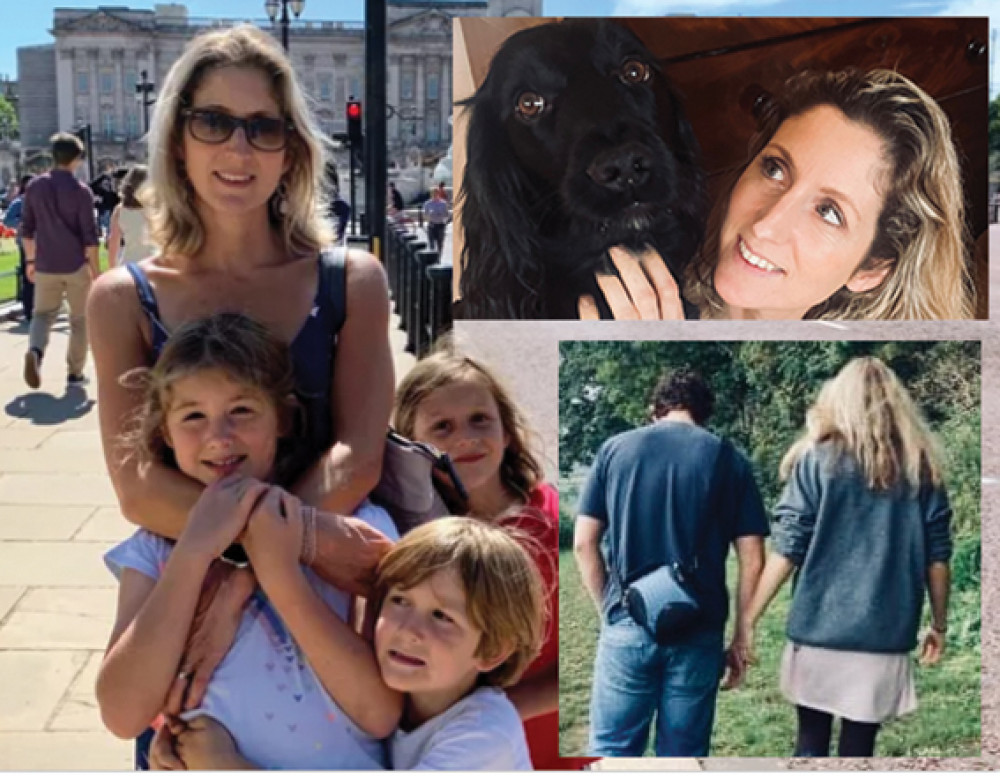 Maddy with her children and husband Phil.
MEMBERS of Penarth Athletic Club are planning a musical night to remember later this month – and putting on their running kit to help raise cash for a cause close to the heart of club chairman Chris Mortimer.
The club, on Lavernock Road, will play host a Welsh music legends tribute evening on Saturday, 25 March featuriung the music of Tom Jones and the Stereophonics.
The evening will raise funds to help Chris's friend Maddy Boardman, who has been diagnosed with Multiple Sclerosis.
The kind of MS Maddy has and the length of time she has had it means there is no treatment available in the UK for her. She has never taken anything for it.
So far, that's been ok, Maddy has managed well using restrictive diets, exercise, vitamins, rest, her positivity, her stubbornness, and a lot of cold baths to manage her symptoms.
But the MS is now progressing more quickly, and life is becoming more challenging. With no drugs available in the UK, further progression is a medical certainty, and a wheelchair is getting scarily close.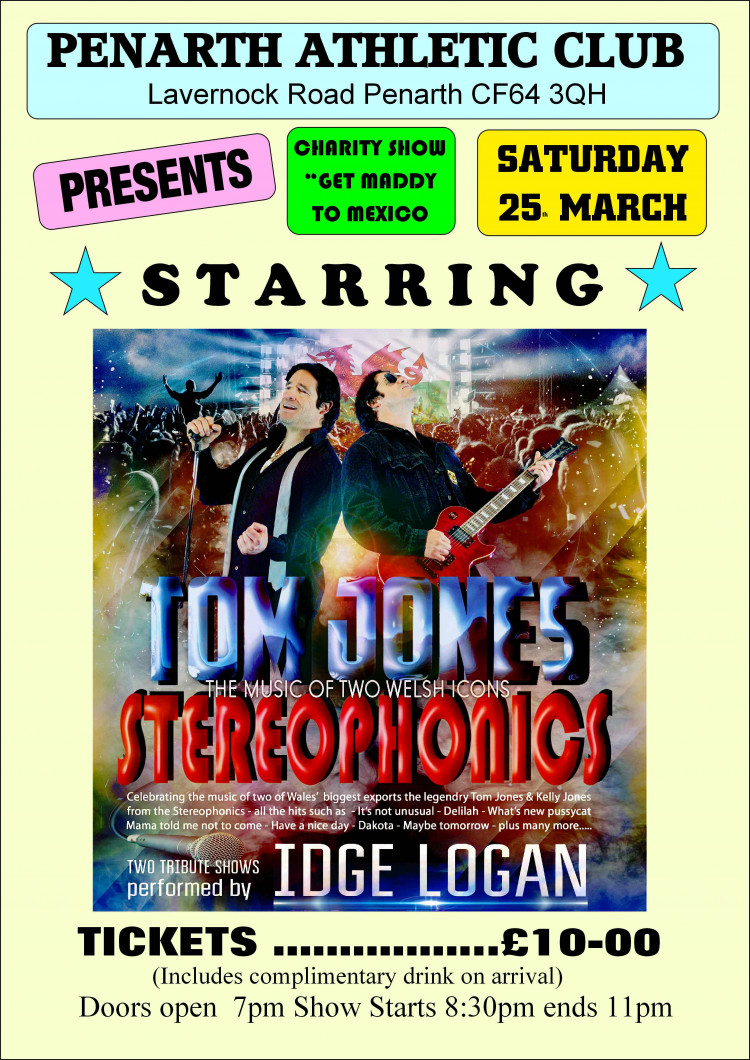 A fundraiser at Penarth Athletic Club will feature the music of legends
Maddy now has more bad days than she has good. Even walking her children to school and back – a few hundred yards or so, is often tricky.
So a fundraising effort is being mounted to get her to Mexico where treatment in available.
As part of attempt to raise £50,00 for the treatment Chris will be running four miles every four hours for 48 hours between Friday, 24 March and Sunday the 26th, starting and finishing at Penarth RFC. he will be joined by club members.
The music event at the Athletc Club is part of the fundraiser.
You can find out more about Maddy and donate via this link.
And you can book tickets to the tribute gig here.