Chance to catch up with the cops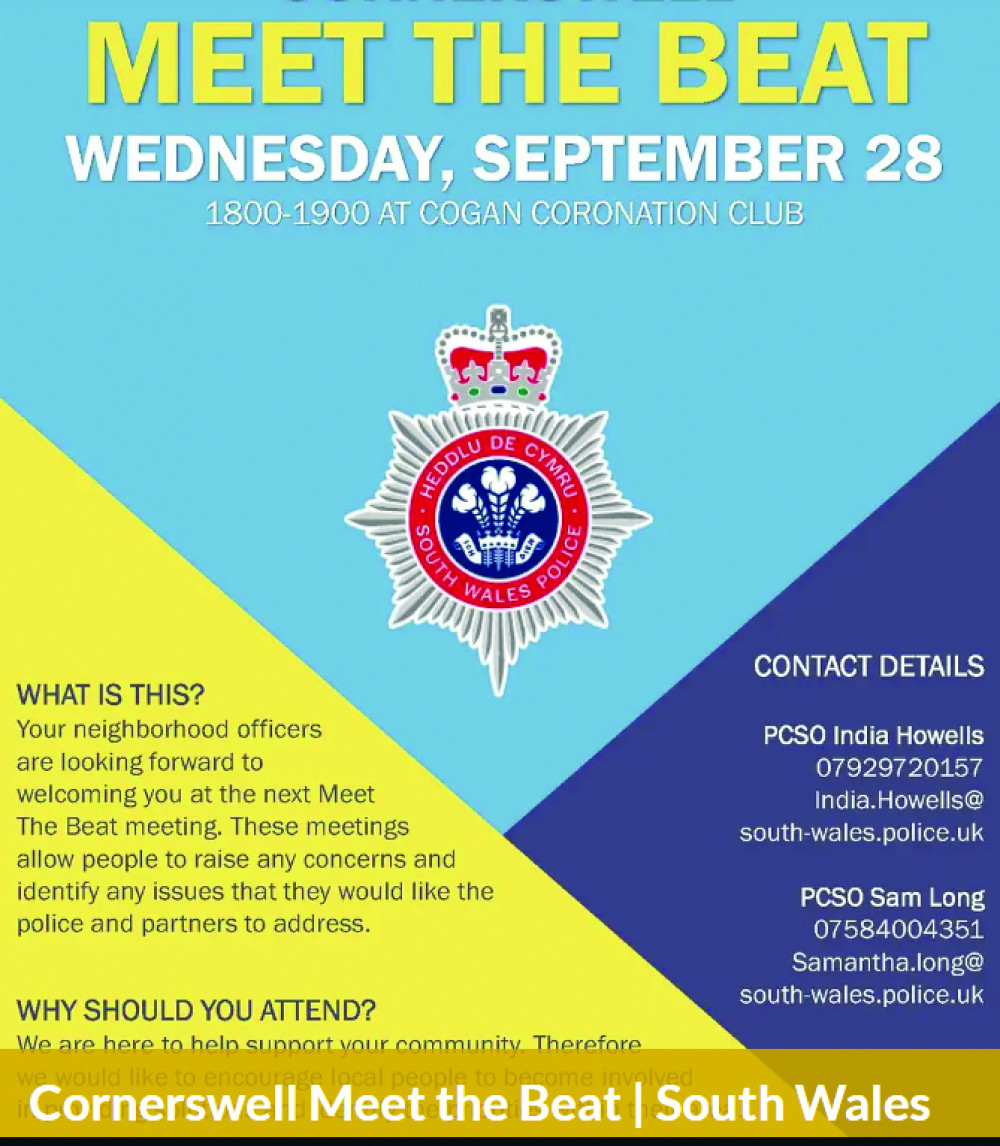 Next week will bring the latest 'Meet The Beat' event in Penarth.
It's an opportunity to meet neighbourhood police officers and will take place on Wednesday, 28 September from 6 to 7pm at Cogan Coronation Club on Hewell Street.
These meetings allow people to raise any concerns and identify any issues that they would like the police and partners to address.