Benthyg 'Library of Things' reaches 100 items in under a month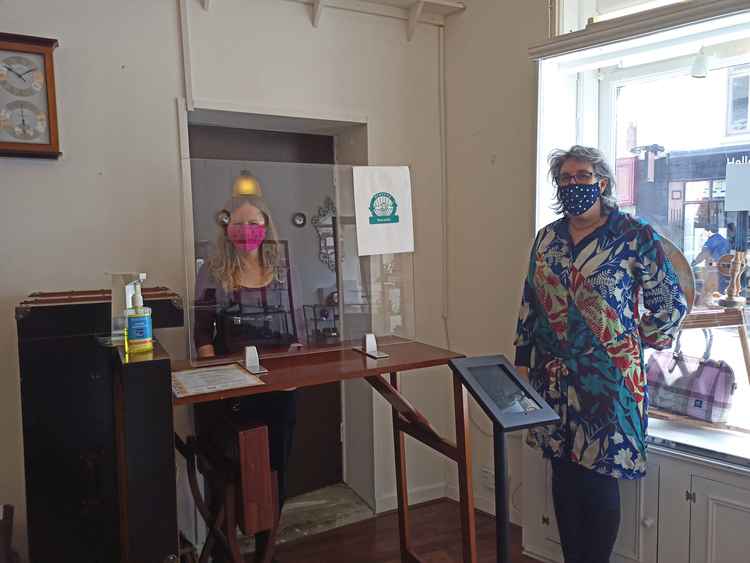 Ella Smillie (left) and Rowley's owner Petra Aydin Barberini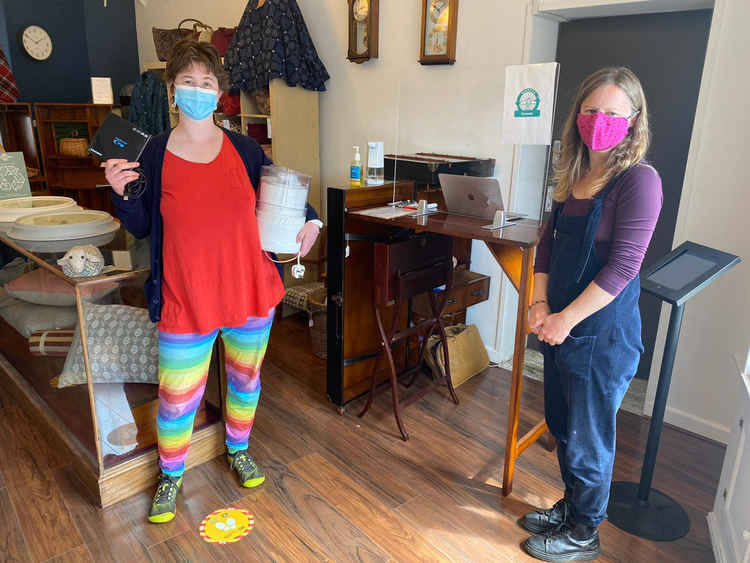 The 100th item being donated
Benthyg Penarth, a "library of things" that allows residents to borrow donated items for a small fee, has gotten off to a flying start.
Based out of Clockyard at Rowley's on Glebe St, the scheme opened on 23 April and has already received 100 items as donations from members of the public. Over 80 people have signed up to borrow them.
A local place where people can donate items they don't need and borrow items for a fixed period of time is clearly a popular idea, with obvious environmental and economic benefits.
Borrowing will soon become even easier as the project has been awarded additional funding from the Welsh Government Landfill Disposals Tax Community Scheme (administered by WCVA) which will enable it to open more frequently.
Donations so far include a toolkit, workbench, children's dressing up outfits and gardening equipment. A home brew kit has been already loaned out until January to a local resident learning to make their own beer.
The 100th item to be donated was an ice cream maker from local resident Lilith Miller-Fermor (pictured with Ella Smillie). It is sure to be appreciated by families all over Penarth this summer.
Ella Smillie, project manager, says: "It's so wonderful to see the enthusiasm around this project, not to mention the incredible donated items we've received so far. We're really delighted to have received this additional funding from WCVA that will enable us to expand what we can offer to the community."
Benthyg operates out of Rowley's Jewellers as part of the Clockyard initiative, a fledgling community project that has been in the pipeline for a long time.
Owner of Rowley's Petra Aydin-Barberini says, "We're creating the Clockyard space as a way of being able to encourage community projects and small businesses to experiment with new ways of limiting waste and encouraging thoughtful use of resources.
"Reusing, repairing and renovating comes naturally as it's an essential part of a traditional jewellers. Benthyg is the perfect example of the community coming together and supporting the sharing of both things and knowledge. It's great to see it grow so quickly. So if you're thinking of a new hobby, a DIY project or a new camping staycation, we recommend looking at Benthyg's selection of items."
Local residents can browse and reserve items for borrowing online HERE. Currently, opening hours are 12-3pm Friday and 10am - 2pm Saturday, with plans to extend opening hours and offer deliveries and collections via an electric cargo bike, thanks to funding from Natural Resources Wales NRW and Wales Council for Voluntary Action (WCVA).