Local Resident Takes Part in Co-op's Walk a Mile in Memory of Her Father
Meg Whyte walked a mile around Cosmeston lakes on Father's Day as part of the Co-op's initiative.
---
By Guest
Posted: Monday, 22nd June 2020 5:04 pm
---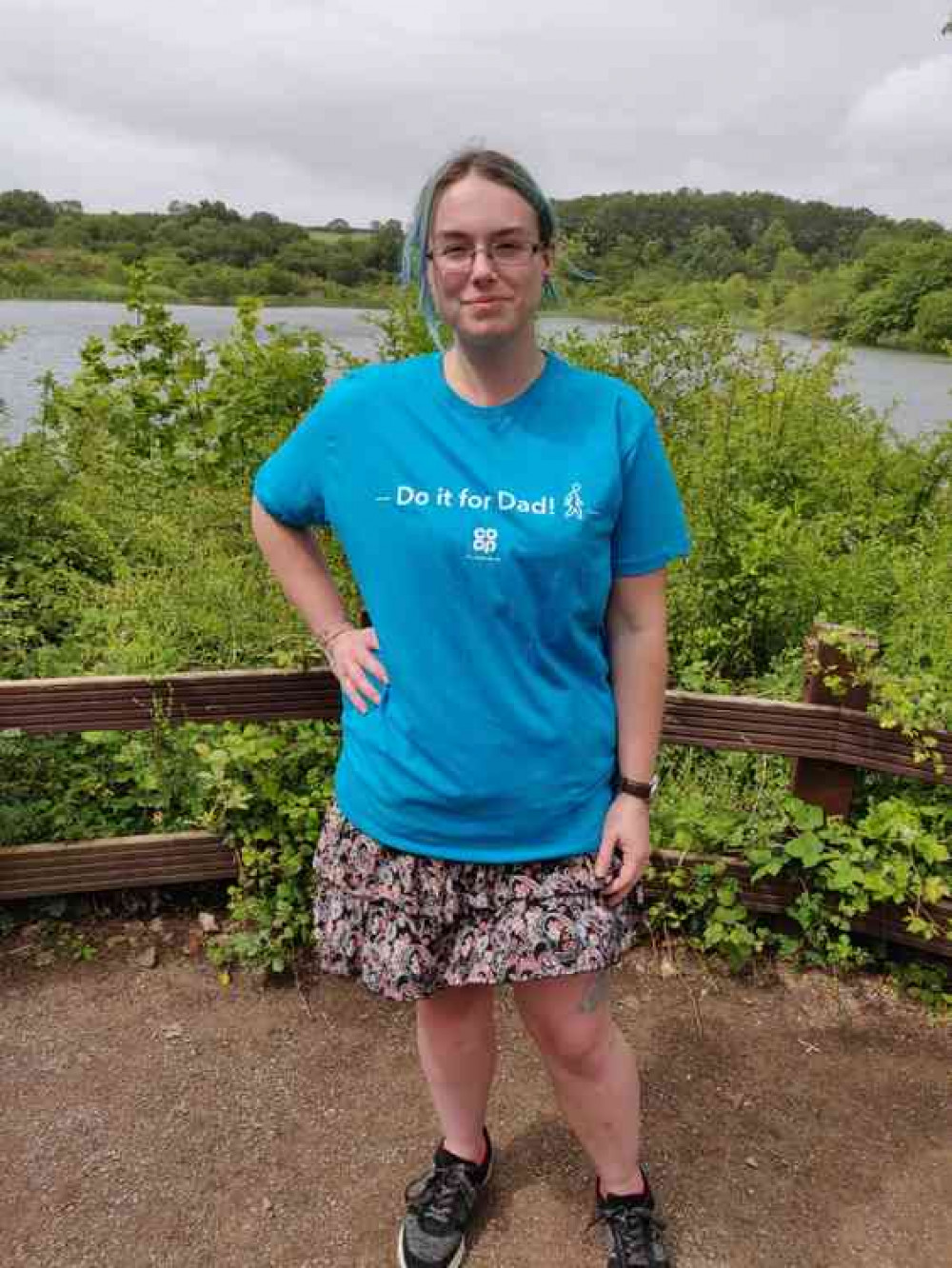 Moments that matter
Meg Whyte walked a mile around Cosmeston lakes on Father's Day as part of the Co-op's initiative. She took part in this in remembrance of her dad, Allister Davis, who passed away in 2006.
Nub News got in touch with her to find out a bit more about what drove her to get involved with the scheme.
"I think the co-op initiative is a good idea. It gave me motivation and a reason to do something positive for Father's day, a day which I usually try not to think about too much.
"It's also been good to get me out of the house during lockdown, where I definitely haven't been exercising daily because it can be hard to think of something interesting to do.
"I saw a Co-op piece which was specifically "walk a mile in memory of dad" rather than just walk a mile for/with dad, and linked to Co-op funeral care rather than just the Co-op.
"I think that was important for getting my attention, as I tend to dismiss Father's day stuff as not relevant to me so I thought it was nice that it was acknowledging those of us who have lost our fathers and the role Father's day can still have in our lives.
"I'm not sure I have any specific memories of Father's day from the past, but his favourite way to celebrate was to get a takeaway from the local Indian restaurant and enjoy it at home as a family.
"Usually on Father's day I send a card or a message to a friend of my dad's, Jim Turner, who helped me out a lot after my dad died and most recently took on the Father of the bride responsibilities at my wedding, giving me away and doing a speech.
"He even wore a pair of my dad's shoes to the wedding so a part of him could be there, which I thought was a really nice gesture. I also send a message or card to my stepdad, Paul Summerill, who's been supportive."
The Co-op invited local residents to sign up to receive the shirts to help mark and remember the special day as well as helping well-being and fitness by getting people out in the open air.