Helping Hands are Delivering Goody Bags to Unpaid Carers in Penarth
Another wonderful set of goody bags are ready to be delivered to unpaid carers thanks to Penarth's Helping Hands Community Group and contributions from the loca
---
By Guest
Posted: Wednesday, 22nd July 2020 5:33 pm
---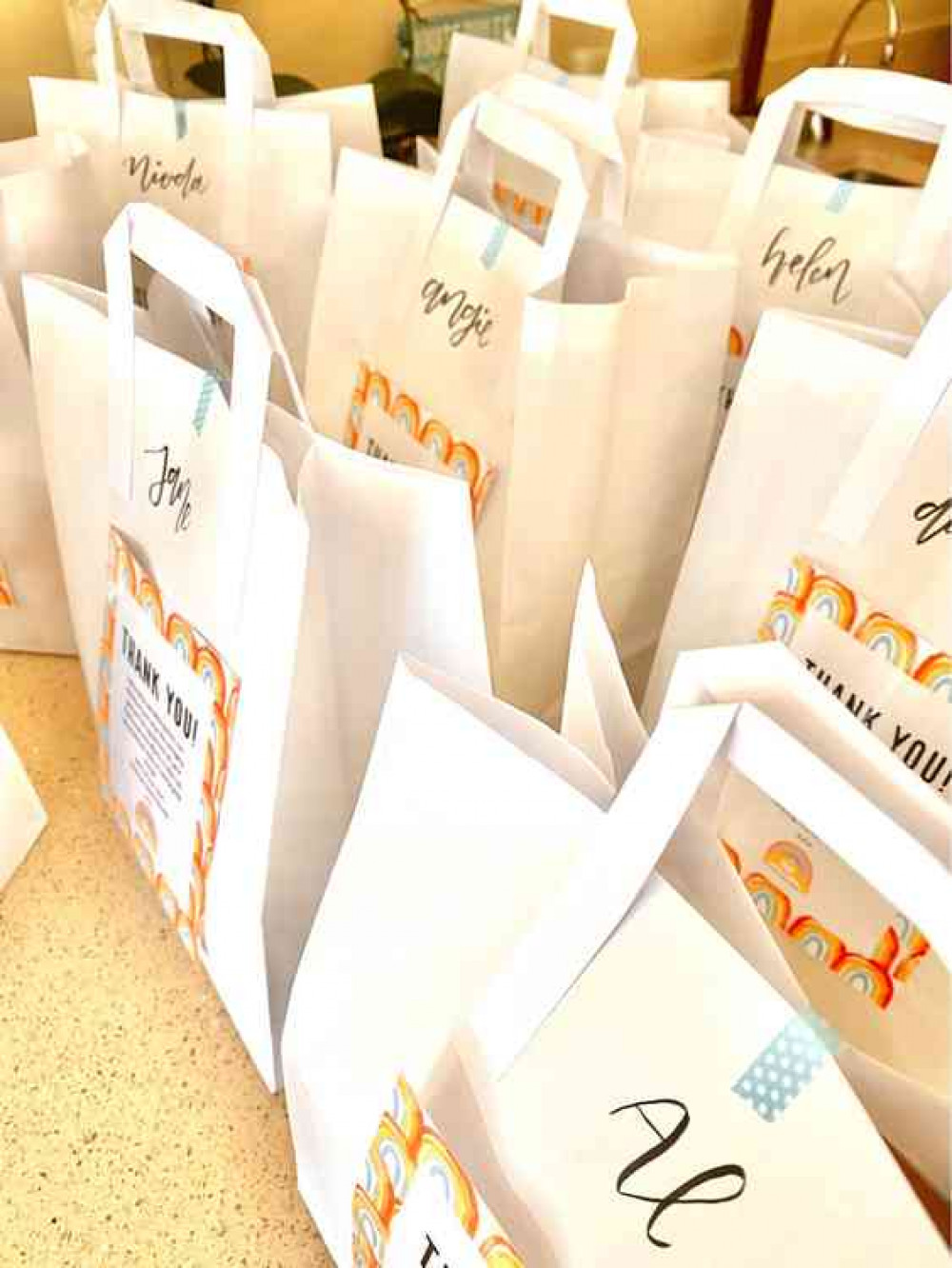 Moments that matter
Another wonderful set of goody bags are ready to be delivered to unpaid carers thanks to Penarth's Helping Hands Community Group and contributions from the local residents.
The organisers have been selling gift cards with proceeds going towards community projects.
They said: "During these unprecedented times, there has been so much extra pressure put on so many carers which are often invisible to the outside world. These goody bags will be delivered to the unpaid carers to show our appreciation.
"In addition to this, we have been able to provide two of the major care homes in Penarth with refreshments and toiletries. Care homes have been some of the worst-hit by coronavirus so we wanted to say thank you for all the carer's hard work
"All money raised from the sale of our greeting cards is immediately re-invested into our community and used to help those who need it the most."
"Thanks to everyone who purchased a set of greeting cards that has made this possible. A special thanks to Glass By Design for your donations - they're beautiful."
To purchase a set of 5 greeting cards and keep the donations going you can buy a set for £5.00 (with all money being re-invested to support projects like this).
Helping Hands and their volunteers have been working tirelessly throughout the pandemic to help the most vulnerable in Penarth as well as thanking those on the frontline for their role in fighting against the virus.
Kathryn Easthope, who started the page at the beginning of lockdown, has continued to work with the community throughout this challenging time to help anyone who might need it.