Meet the Penarth Co-op manager going the extra mile to help shielding customers
"He's a credit to the Co-op, and he's gone over and above anything anyone could expect him to do."
---
By Alex Jones
Posted: Friday, 11th September 2020 4:12 pm
---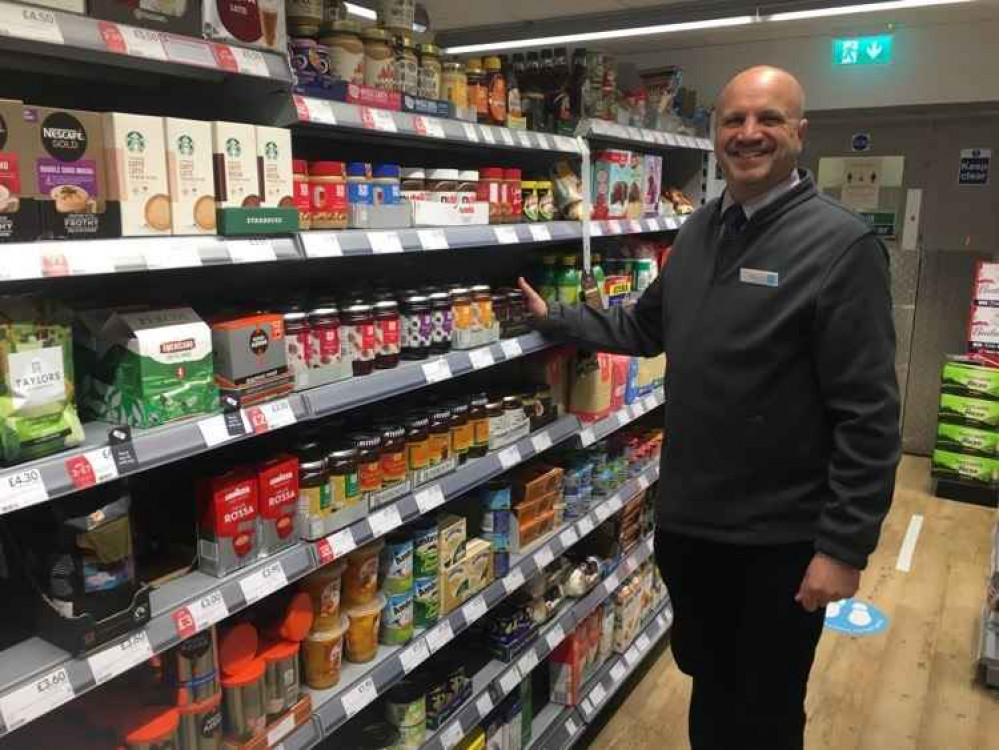 Moments that matter
The year 2020 has been a difficult one but it has also highlighted extraordinary kindness and generosity.
This can certainly be said of Gary Stent, manager at the Co-op in Penarth.
Gary has zealously supported the various outreach projects the Co-op has championed throughout his three-year tenure as manager.
But during lockdown, he has done more for his community than anyone might have expected.
Since April, he has been delivering food to shielding residents in his spare time, often at as late as 10pm.
He explained his reasons to Nub News: "If I was in that situation, I would hope people would do the same for me," he said.
"My wife is pregnant now. How would I feel if she needed help and no-one was there for her? You've just got to do these things in life."
When lockdown began, many shielding residents would call taxi services to pick up their shopping.
For Gary, this meant personally picking out and bagging groceries for them to be collected. But realising this system to be expensive for some of the less fortunate members of the community, Gary began delivering the shopping himself for free.
Sometimes three times a week, Gary delivers groceries to a breast cancer survivor who is shielding due to a damaged lung.
She told Nub News: "Throughout the lockdown, especially at the beginning but now as well, Gary has gone over and above his duties as manager at the Co-op.
"I've been advised by my doctor to avoid busy areas like shops even though lockdown is beginning to end, so Gary's still doing my shopping.
"He lives in Bridgend, so it's a big detour for him and he gets nothing in return. He's just such a good man.
"He's a credit to the Co-op, and he's gone over and above anything anyone could expect him to do.
"It started off with him helping me out of the pure kindness but now I can honestly say we're friends."
But Gary says this is what the Co-op is all about: "A lot of it is the Co-op's ethos rubbing off on me I think," he added.
"We're all about the community and supporting good causes so it feels really good to be a cog in that wheel. "Particularly at the moment, people are falling on hard times. That makes it the responsibility of the rest of us to do what we can."