Penarth restaurant among those celebrating at Welsh awards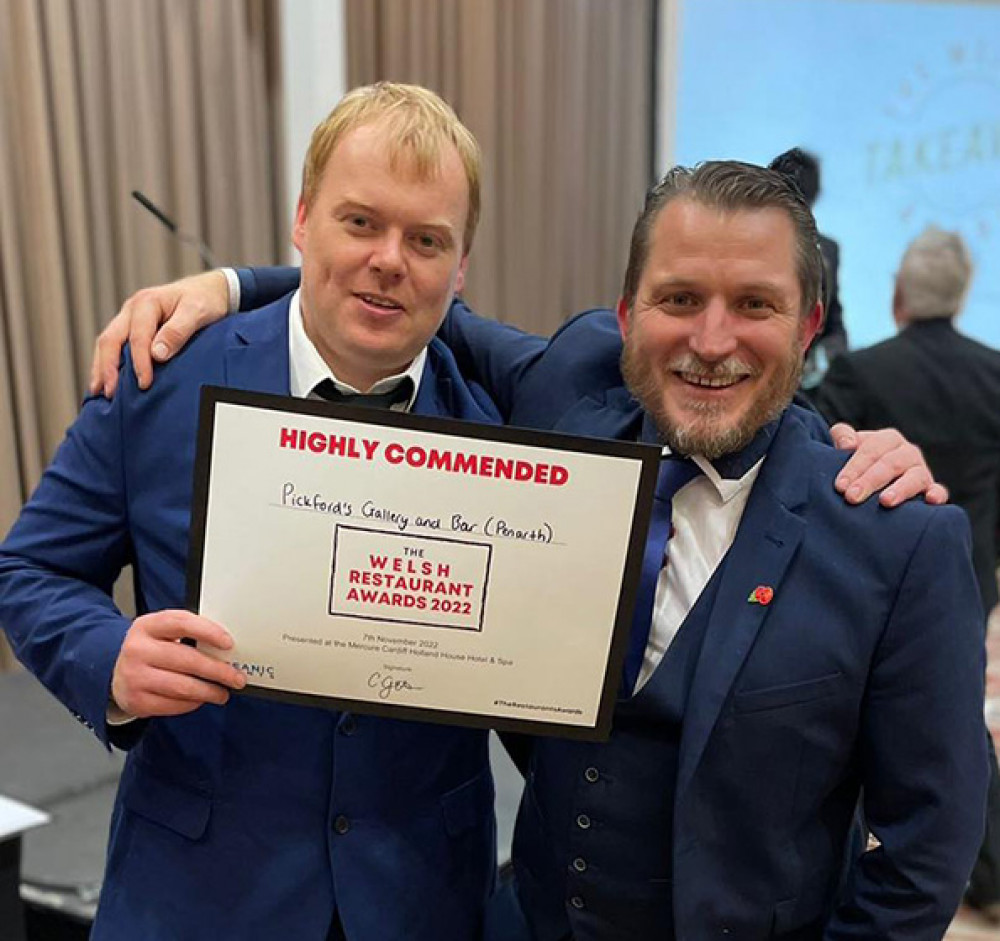 A Penarth business was celebrating last night (Monday, 7 November) after a great showing at a top awards ceremony.
Pickford's Galley & Bar came runner-up in the South Wales section of the Welsh Restaurant 2022 Awards which climaxed in a presentation evening at the The Mercure in Cardiff.
The winner was the Butterflies Bar & Kitchen from Blaenavon.
A spokesperson for the awards, now in their third year, said: "It is true that Wales combines tastes and flavours from all over the world, where visitors can find different restaurants to meet their needs.
"These awards aim to thank those that work hard within the country's food industry and contribute to making Wales a great culinary place to visit.
"It was lovely to be a part of this celebration and we would like to make sure that the hard work of Wales's food professionals does not go unnoticed. The winners enhance the country's reputation nationally and internationally and we would like to congratulate all finalists and winners for their achievements."