FIRST GLIMPSE: Michelin-starred chef returns with exclusive Penarth restaurant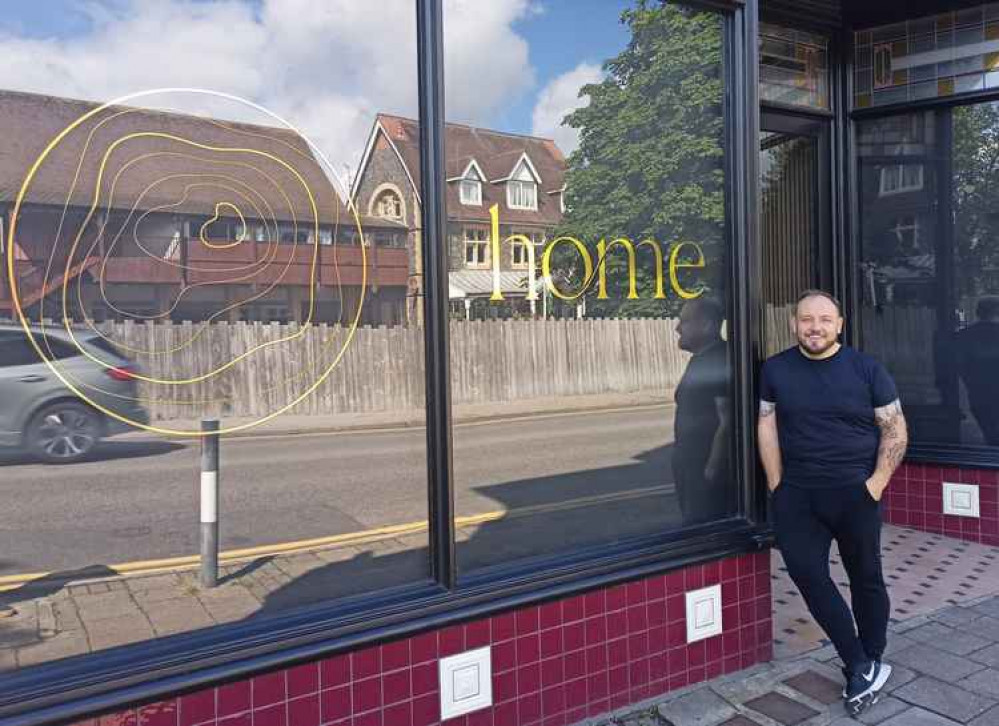 Penarth Nub News is devoted to local business - we want our high street to thrive.
In this new feature, we take a peek behind-the-scenes as local businesses set up shop or make significant adaptations.
Today, the exciting return of gourmet cuisine to Penarth.
Penarth's former Michelin-starred chef James Sommerin is on the brink of opening a fine dining restaurant on Stanwell Road.
'Home' promises to be an exclusive, immersive and highly intimate eating experience.
The 25-cover gourmet restaurant will be run by James, his family and just one member of staff - offering the truest reflection of the master chef's tastes and personality.
Finishing touches are currently being applied in preparation for four fully-booked opening nights in mid and late July before the official 18 August opening.
For £90 a head (excluding drinks), diners will be taken on a journey through an eight course tasting menu.
The endeavour represents an attempt by James to recover the Michelin star he lost when forced to close his namesake restaurant on the Esplanade due to the pandemic.
Bouncing back after a tough year
Almost exactly a year ago, Nub News announced that James Sommerin Restaurant, which opened in 2014, would be closing permanently.
James and his wife Lou were unable to sustain their business during the first lockdown and say they were ultimately "forced out" of the premises.
"This is absolutely heartbreaking for us – it was our life, our home," they said at the time.
Ever-ambitious, the couple soon after opened a popular takeaway service and in October opened The Shed in Barry.
"[The Shed] offers something completely different," James tells Nub News.
"It's not fine dining like we've done before. It's a really good bistro and it's been a big success for us."
But James and Lou were simultaneously devising a plan to reopen a gourmet restaurant in Penarth, the town they live in and cherish.
Home
Home is that restaurant.
"The idea is that you're coming to our Home," says James. Only he and his 22-year-old daughter will be cooking in an open-plan kitchen while his wife and other daughters serve customers.
The windows will be blacked out. Only diners will granted entry and will have to ring a doorbell to do so. This is no ordinary restaurant. Nub News was given a brief glimpse inside, but no details can be revealed.
"It's very intimate, very up close and personal. In some ways it's the same ethos behind what we had on the Esplanade but on steroids.
"It's truly an immersive sensory experience totally unlike other restaurants."
We ask James why he was so intent on opening another restaurant in Penarth.
"We never left Penarth," he replied. "It's our home. We had a lot of bad vibes when our hand was forced and we had to close on the seafront. But it's immense to be back in Penarth cooking.
"We built up such a rapport with so many people and I love to be a part of this community. We have big plans to develop this business further."
The exclusive opening nights (on 19, 20, 26 and 27 July) were fully booked within three hours.
August dates are still available and can be booked through this website