Bad art in Dinas Powys brings smiles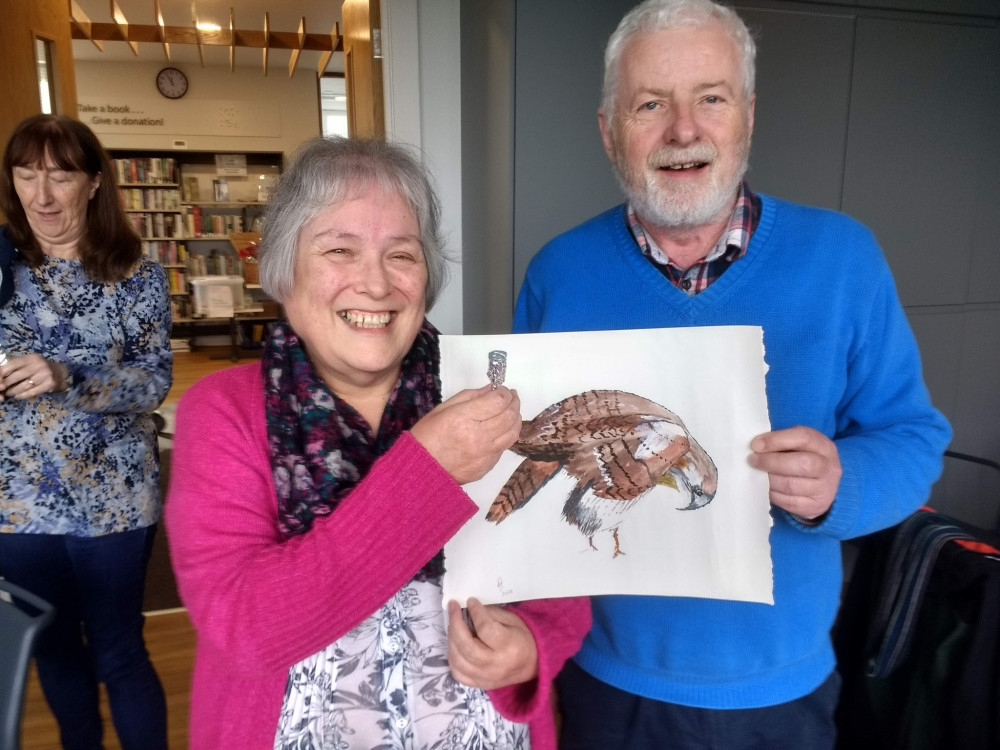 Jill with Chris Franks being awarded her championship cup
Dinas Powys welcomed a 'Bad Art' event in the community library.
Chair of trustees Chris Franks said, "I was proud to award the championship cups at the Bad Art day in Dinas Powys Library.
"This is one of a series of activities available to the public at no charge."
The Bad Art Morning, was hosted by 'The Dwelling Place Wellbeing Café' who meet every Thursday at the Library to provide a drop in to chat, take part in an activity or bring along your own activity to share with others.
The 'Creative Community Libraries Team' provide the activity.