UP CLOSE: Penarth Co-op Member Pioneer Ella Dyer
Co-op hero Ella is tasked with organising donation box collection and co-ordinating distribution.
---
By Alex Jones
Posted: Friday, 09th July 2021 6:17 pm
---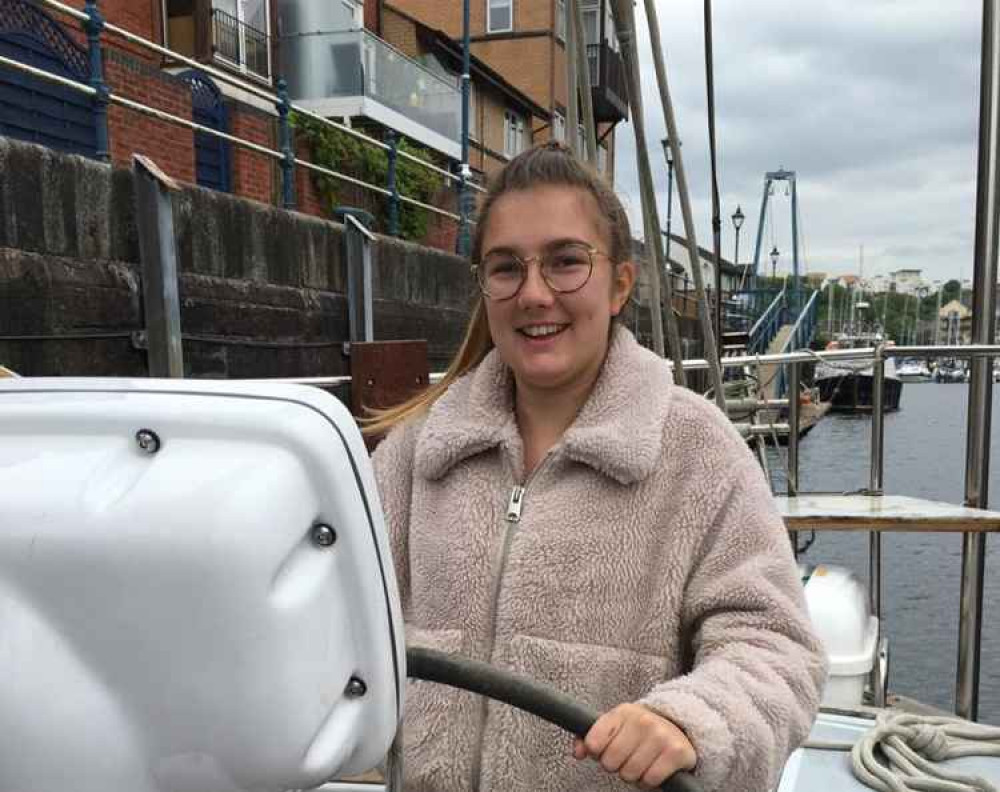 Local initiatives
At Penarth Nub News we aim to support our community. We promote shops, businesses, charities, clubs and sports groups. We have been profiling some of these businesses and organisations as well as the personalities who do their best to help others in a feature called 'Up Close in Penarth'.
Today, we caught up with Ella Dyer, the Member Pioneer for Co-op Penarth.
Penarthian Ella Dyer has always gone above and beyond to help her community. While just a 13-year-old Stanwell student, she and a friend would walk around town, knocking on doors and asking residents if they needed anything.
The 'Handy Helpers', as they called themselves, would wash cars, go shopping and generally run errands for their neighbours free of charge.
But it was only last year that Ella officially embarked on a career dedicated to helping others when she became a Co-op Member Pioneer for Penarth, Splott and Bute Town.
Since then, she has coordinated food bank deliveries, arranged meetings with local causes, created newsletters and helped renovate Whitchurch Cricket Club - all with the goal of bringing her communities closer together.
"It's been going really well and has been so varied, which I love," she tells Nub News. "Honestly, I'm shocked that I've been able to do so much despite the pandemic.
"It's obviously been different to what it would have been, but I've been able to meet so many great people and coordinate lots of worthwhile causes.
"I've loved being able to speak to a variety of people and support them in lots of different ways."
Member Pioneers form a bond between Co-op members, colleagues and local causes to make their communities better places to work, play, live and learn.
They put residents in touch with like-minded people and are always available to offer practical advice and help.
Along with four other local causes in Splott and Bute Town, Ella works with MHA Community and Challenge Wales in Penarth.
She has formed a particularly strong relationship with Challenge Wales, which helps young people achieve their potential through outdoor learning at sea.
Last week, she and National Member Pioneer Manager Faye Bowden met with Challenge Wales' Business Development Manager Vicky Williams on the charity's Penarth Marina boat.
"They do such great work with a variety of children with many needs to make them stronger and able to cope better in lots of situations," Ella said.
"They told me they looked after child who didn't speak for two years. After going on the boat, the child began to speak, went on to get a job and is now at Cardiff Uni doing a degree.
"Hearing stories like that makes me so proud to support the charity and proud to be a Member Pioneer."
But Ella says the most rewarding aspect of the role has been the work she does with The Salvation Army.
Providing fairer access to food is one of the Co-op's pillar community missions.
According to Chief Executive of Co-op Food Jo Whitfield, "We want to build stronger and more resilient communities by offering fairer access to food for everyone, and Co-op has taken great strides to play its part in tackling food poverty."
One way in which Co-op does this in the Cardiff area is through supporting Salvation Army food banks by setting up donation boxes.
Ella is tasked with organising donation box collection and co-ordinating distribution.
"They do such amazing work and feed so many families around Cardiff on a daily basis," she says.
"Poverty has increased due to coronavirus and access to food has dropped. Doing this really helps struggling communities and it feels really good to be a part of it."
Ella is a busy lady. Besides looking after her cat and searching for a house share, she is currently studying towards two qualifications: counselling at Cardiff and Vale College and working with families at University of South Wales.
Given her choice of studies and her performance as a Member Pioneer so far, we think it's safe to say that Ella's community-oriented career is only just beginning. You can contact Ella on 07971 030292.
If you've got any ideas on how Co-op could help your community, or want to know what Co-op is doing near you then contact the Co-op Member Pioneer coordinator for your area, who will then put you in touch with your local Member Pioneer.