Laughter Yoga Class
---
All Saints Church Lesser Community Hall, Victoria Square, Penarth CF64 3EH
14th Oct 2022 - 16th Dec 2022
UNTIL Friday 16th December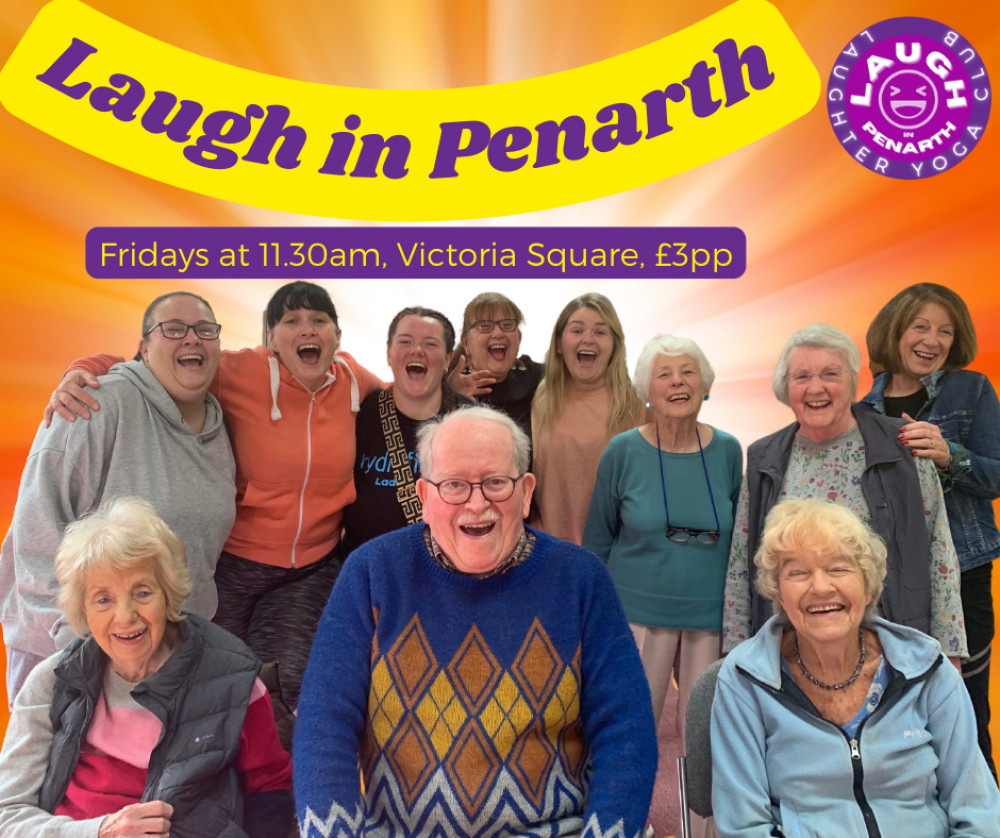 LAUGH IN PENARTH classes run every Friday (apart from during school holidays) at 11.30am at All Saints Church LESSER Community Hall, Victoria Square, Penarth.
Laughter Yoga is a unique form of gentle exercise that involves unconditional laughter, breathing and youthful playfulness.
Despite the word 'yoga' being in the name, it doesn't involve any bendy poses performed on a mat on the floor, so it's suitable for people of any age and any level of fitness - you can choose to either stand up or sit on a chair as you laugh which makes it really easy for everyone to do.
Regular hearty laughter produces significant benefits for health (physical and mental), happiness levels, cognitive function and mood. It also provides an opportunity for you to laugh at whatever challenges life may send your way in a supportive, joy-filled environment.
If you, or someone you know, could do with a little bit of laughter and happiness in your life surrounded by like-minded people, please come along and join the millions of people around the world who attend more than 20,000 Laughter Yoga Clubs on a regular basis.
Pre-booking is encouraged but not essential or you can just turn up on the day, pay £3 (cash only) and start laughing. The class size is limited to a maximum of 20 people however and places are on a first-come-first-served basis with priority being given to those who reserve their places in advance.
Pre-booking and pre-payment can be done here: www.getfitgoodfit.co.uk
Suitable for any age from 14+, although minors must be accompanied by a responsible adult.
Follow the Laugh in Penarth Facebook page.
Add your Penarth event for FREE here!
Nub It