Youth shines at hockey club's annual awards
---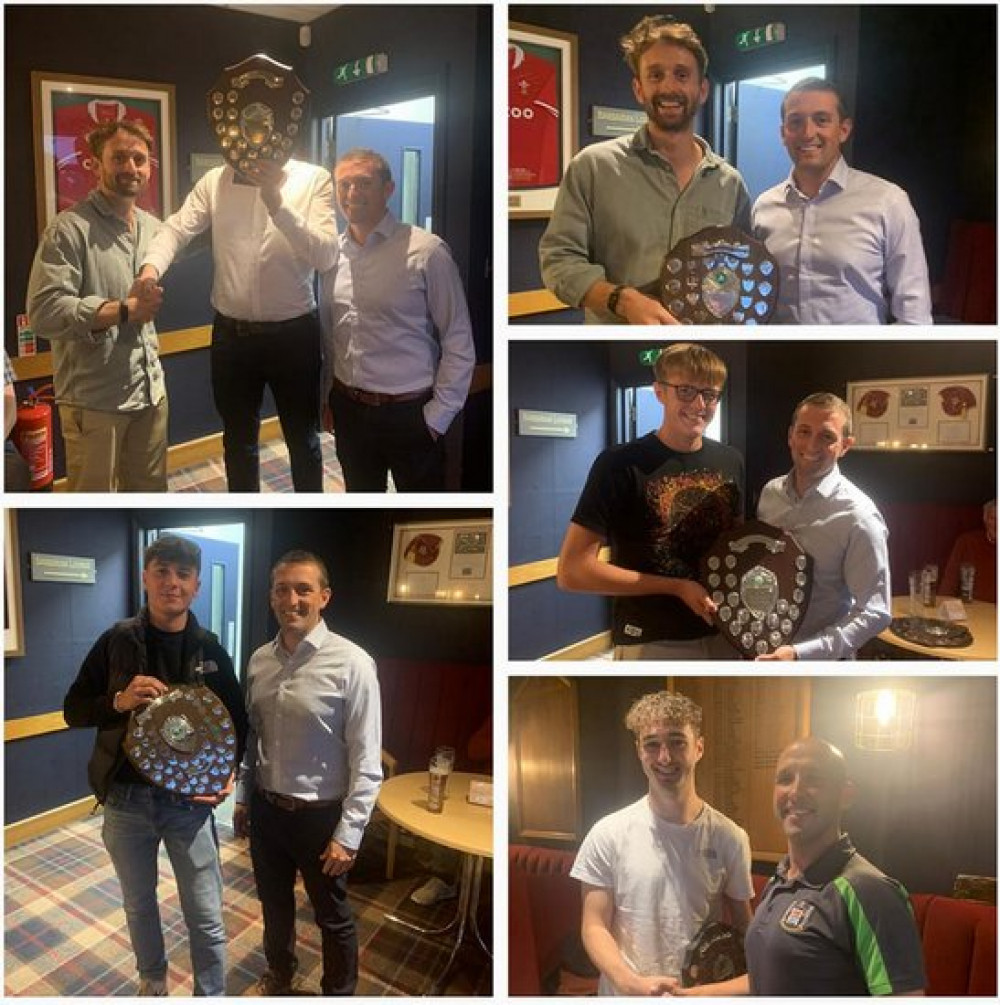 As a new season began, members of Penarth Hockey Club took the time to review achievements last year.
The club's annual awards presentation recently took place at Penarth Athletic Club.
After a long 20/21 season of hockey across the three men's teams, it was great for everyone to get together and reflect on the positives as they moved on to the first game of the 22/23 season.
Considering the levels of experience many of the members enjoy, it was a welcome surprise to see the youngsters sweep the board in all the categories.
In the first team, Lewis Ingram (18) took home the player of the year award. As a marauding, attacking and ever-present midfielder, it was a great shame that he wasn't able to pick up his award in person.
With excellent A-Levels, a love of red brick universities and a penchant for elite level sports, Lewis departs for Birmingham with the best of wishes.
However, another 18-year-old remains a great presence at the club. Having missed half a season through injury, and crucially his final year of school, Elys Johnson still deservedly took the prize for second team player of the year. As a tough-tackling, no-nonsense, fleet-footed defender, he will be a welcome addition to the 1st team this year as he re-sits his final year at Stanwell.
Storming through the age grades and in to the fully fledged set up, Joe Casey (15) won the hearts and minds of all who played with him. In a landslide vote, the fearless multi-talented goalkeeper, deservedly took the third team player of the year award.
Not to be outshone, nor forgotten, Harry Davis (16) picked up the young player of the year award. He was unlucky not to have taken other awards this year given his excellent contributions to the first team, but he can take a lot of solace in joining an illustrious list of names to the Young Player shield.
One of those illustrious names, Chris Baker (33) took the final and most coveted award, clubman of the year. When questioned, he was at pains to stress that with the mind and body of a 21-year-old, he should still be thought of as a "youngster". As a passionate and dedicated, one-club man, the award couldn't have gone to a more fitting person.
Penarth Men's Hockey Club are excited for the year ahead and welcome new players of all ages and training takes place on Wednesdays at Stanwell school between 6.45 and 8.15pm.